Fly Fishing The Clark Fork
A tributary of the Columbia River and runs for over 300 miles through western Montana. Home to a variety of fish species, including rainbow trout, brown trout, cutthroat trout, and mountain whitefish. The river is also surrounded by breathtaking mountain scenery, with the Cabinet Mountains to the north and the Bitterroot Range to the south.
We highly recommend floating this river. A raft or drift boat offers access to parts of the river that are otherwise difficult to reach when wading. The Clark Fork River has some challenging sections, and a raft is the best choice to navigate this river.
Of course, the most important reason to fish the Clark Fork is the fishing itself. The river is home to large trout and floating it allows anglers to target them with precision. Whether you're fishing with dry flies, nymphs, or streamers, the Clark Fork River is a fly fisherman's paradise.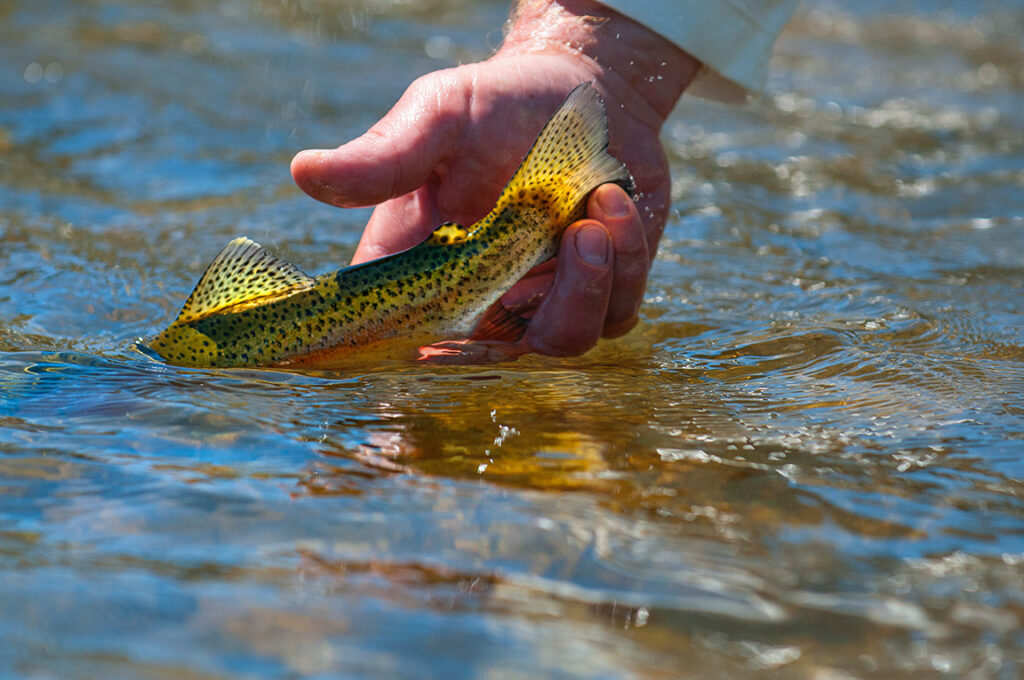 Hatches on the Clark Fork
Skwala Stoneflies: This is the first big hatch of the season on the Clark Fork, usually occurring in late March or early April. These stoneflies are big and easy to spot, making them a favorite among fly fishermen.
Blue-Winged Olives: This hatch occurs throughout the season, but is particularly abundant in the fall. These small, delicate mayflies are a favorite food source for trout on this river system.
Pale Morning Duns: This is one of the most important hatches on the Clark Fork, occurring from mid-June to early July. These mayflies are larger than the Blue-Winged Olives and create a lot of surface activity, making for some exciting fishing.
Green Drakes: This hatch occurs in late June or early July and is another important hatch on the Clark Fork River. These large mayflies are a favorite among trout and can provide some of the best dry fly fishing of the season.
Salmon flies: These large stoneflies are a favorite among fly fishermen and are known to create some of the most exciting fishing on the Clark Fork River. The hatch typically occurs in late June or early July and can last for several weeks.
In conclusion, fly fishing the Clark Fork is an experience that every angler should have at least once in their lifetime. When you're planning your fly fishing trip to western Montana, be sure to add the Clark Fork River to your itinerary.