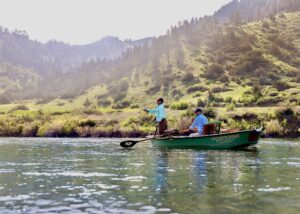 Missouri River Fly Fishing Guides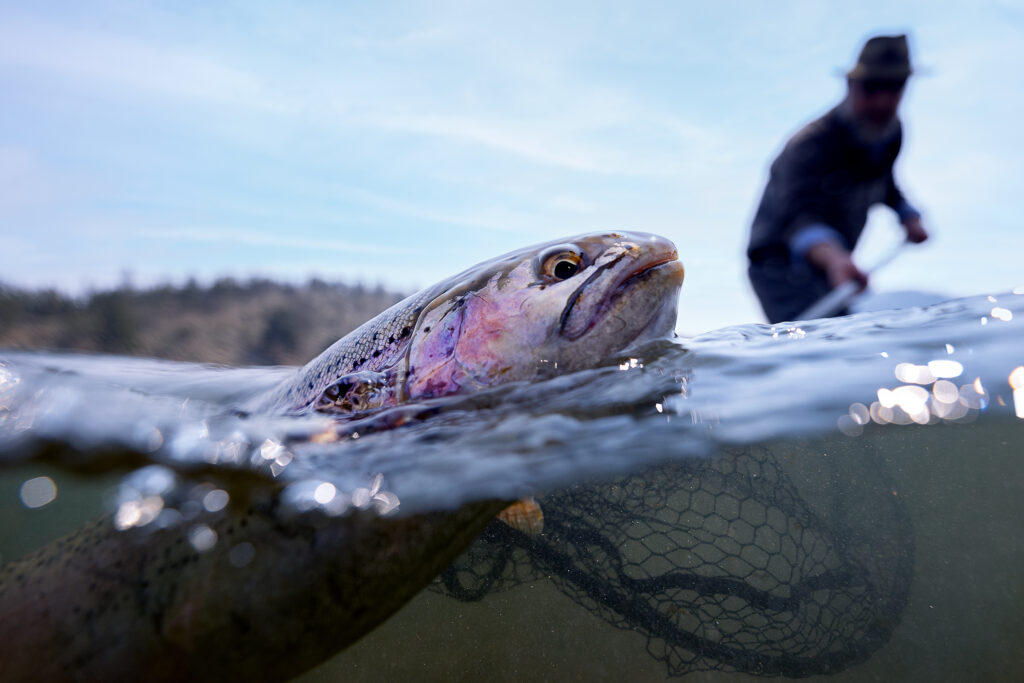 Living Water Guide Service & Outfitting employes some of the hardest-working fly fishing guides in Montana, and you can see their passion through their sunburnt faces and callused hands. Our team of professional guides are all licensed Captains and would love to share their time, patience, and experience with you as you enjoy a day on the river. Regardless of skill level our drift and jet boat guides can help you grow as an angler and provide opportunities to get lost in the beauty of Montana.
Outfitting on the Missouri River and throughout Montana
The majority of our guided fly fishing trips are logged on the Mighty Missouri river utilizing drift boats and jet boats. Depending on seasons and flows we can also arrange guided float fishing trips on the upper Clark Fork, Big Blackfoot, and Dearborn rivers, as well the numerous lakes and reservoirs, including Holter Lake and Canyon Ferry Reservoir. Whether you're looking for a guided float trip through the Blackfoot river canyon or an action packed day of dry- fly fishing the Missouri we have the guides, gear, and boats to tailor your trip to meet your desire and skill level.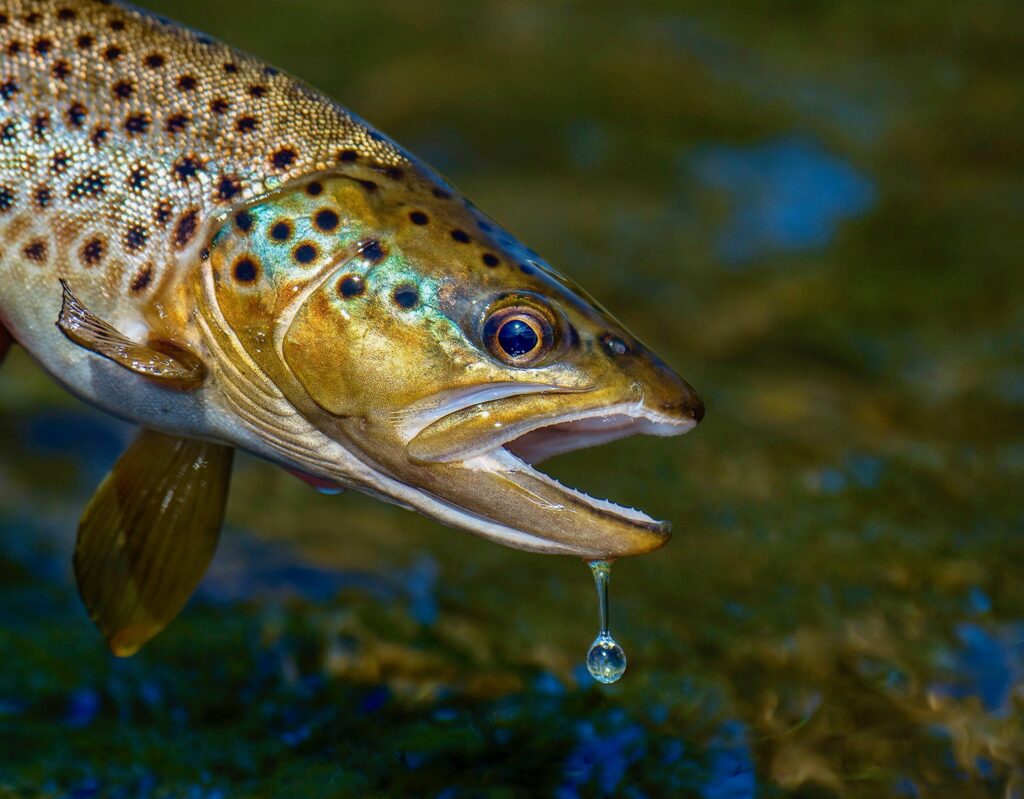 Montana's Wild Trout
Montana is home to a variety of game fish, including both coldwater and warm water species. Some of the most popular fish species found in our local rivers and lakes include Rainbow trout, Brown trout, Cutthroat trout, Brook trout, Bull trout, Kokanee salmon, Northern Pike, and Walleye.
Testimonials
A true Montana experience. A day on the water with the Living water crew will not only be an unforgettable experience but it will also make you a better fly fisherman. Jeff and his team of guides worked tirelessly to put us in position to catch fish. The hot shore lunch on the cool Montana day was just perfect. This outfit is hands down the hardest working crew on the river. Well be back !
With little more than 2 weeks notice Jeff came through with 1.5 days of EPIC Father's Day fishing. On Day 1 Guide Mike Wilson took my son and I on the Mo below Holter dam and put us on fish all day. Capt. Chris Webber took us out the next day to LOTG, and it lived up to its name. We put 33 fish in the net and lost at least that many. My son caught an incredible 24″ bow. Over the two days we landed over 40 fish and had an amazing Father's Day weekend. I love making memories with my son. We will definitely call up Jeff again when we are ready to hit the Mo! Tight lines.
This was my second trip using Living Water. We were on fish as soon as we hit the water. I got more than my fair share of fish to the boat and even broke a few off. Plus Jeff took outstanding photos throughout the day. Jeff is a expert guide and downright fun to fish with!
His knowledge of the area is second to none, his boats and equipment are top notch. I would recommend Jeff and his guide service to any of my friends, family, or other fellow anglers looking for a memorable day.
Our trip to Montana fishing with Living Water Guide Service and guide Shafter was the best trip we have had in Montana. The hospitality and expert guide service along with the great experience sets Living Water above and beyond others. We were able to fish, laugh, and share great stories with Shafter. Shafter is more than a fishing guide, he makes the fishing experience memorable. I would recommend Shafter and Living Water guide service to anyone wanting to experience fishing in Montana!
I am a licensed fishing guide in NY and took a trip with Jeff in July. Jeff did an awesome job locating fish and putting me in position to catch fish. His knowledge of the area is firsthand, and he knows how to put fish in the boat. I would highly recommend Jeff to my clients, or anyone else looking for a great day on the water.
Fly Fishing Reports, Tips and Tricks
Fly Fishing Craig Montana The Missouri River is a premier fly fishing destination and is home to some of the healthiest wild trout populations in the state. So when is the best time to fly fish the Missouri river, well it's whenever you can get here! The Missouri is tailwater fishery runs from Holter Dam …