When it comes to experiencing fly fishing in Montana, many anglers often rely on the expertise of fly fishing guides. Professional guides
Fishing guides are often a treasure trove of knowledge about local waters, fish behavior, and effective techniques. Pay attention to their instructions and ask questions if you're unsure about something. Learning from your guide not only increases your chances of success but also makes the experience more enriching. However, there's a common tendency among some anglers to interfere with the guide's work. Dont Guide the Guide.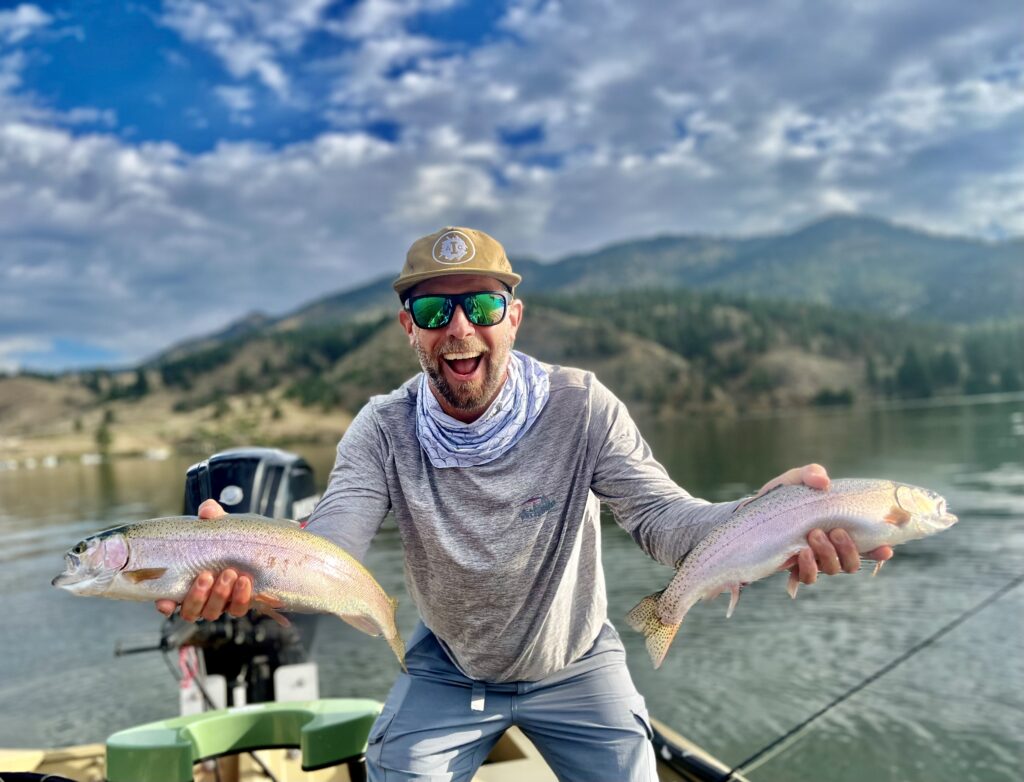 Experience and Knowledge
Fishing guides log countless hours honing their skills and learning the intricacies of the waters they guide. They possess an unparalleled understanding of the river's entomology, fish behavior, weather patterns, and the best techniques to deploy on a given day. By acknowledging their expertise, you open yourself up to a wealth of knowledge that can significantly enhance your fishing abilities and overall experience.
Trusting Your Fly Fishing Guide
Fishing guides make crucial decisions throughout the trip, including the sections of the river to float, maneuvering the drift boat through dangerous areas of river, fly selection, and timing. It's important to remember that they base these decisions on experience and a deep understanding of the local ecosystem. Trusting your guide's judgment allows you to relax and fully immerse yourself in the experience. Guides want you to catch fish and to see you improve as an angler.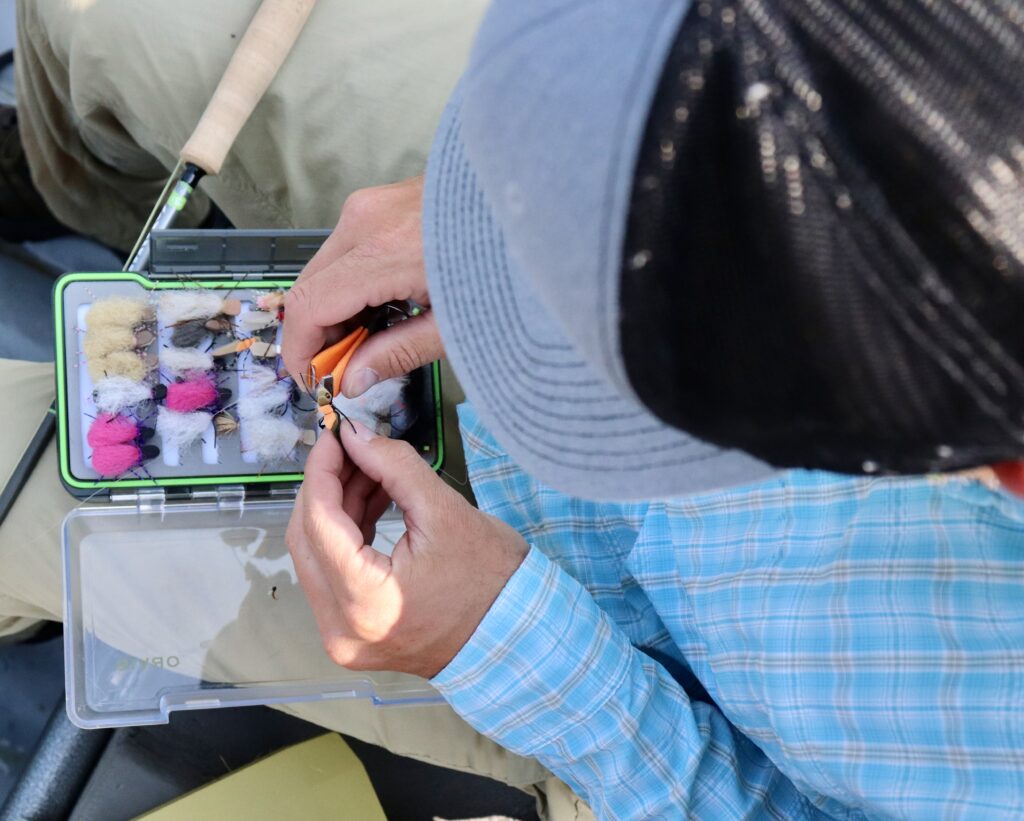 Embracing the Learning Opportunity of a Guided Fishing Trip
Guided fishing trips offer a unique chance to learn from seasoned professionals. Instead of second-guessing or attempting to take over, embrace the opportunity to learn or try something different. Ask questions, observe their techniques, and pay attention to their advice. By having a receptive attitude, you'll not only improve your own fishing skills but also gain insights that can be applied to future angling endeavors.
Respect the Guide's Boat and Rules
Fly Fishing guides operate within a framework of rules and regulations that are designed to ensure your safety and sustainability of the resource. It's crucial to respect these guidelines and follow the instructions provided by the guide. For example, a guide may ask you to put your life jacket (pfd) on or remain seated. They tell you that for a reason. It's for your safety. They may impose restrictions on taking photos of your catch on hot days or if a fish is showing signs of stress. Adhering to these rules demonstrates your commitment to ethical angling practices and preserves the fishery for future generations to enjoy.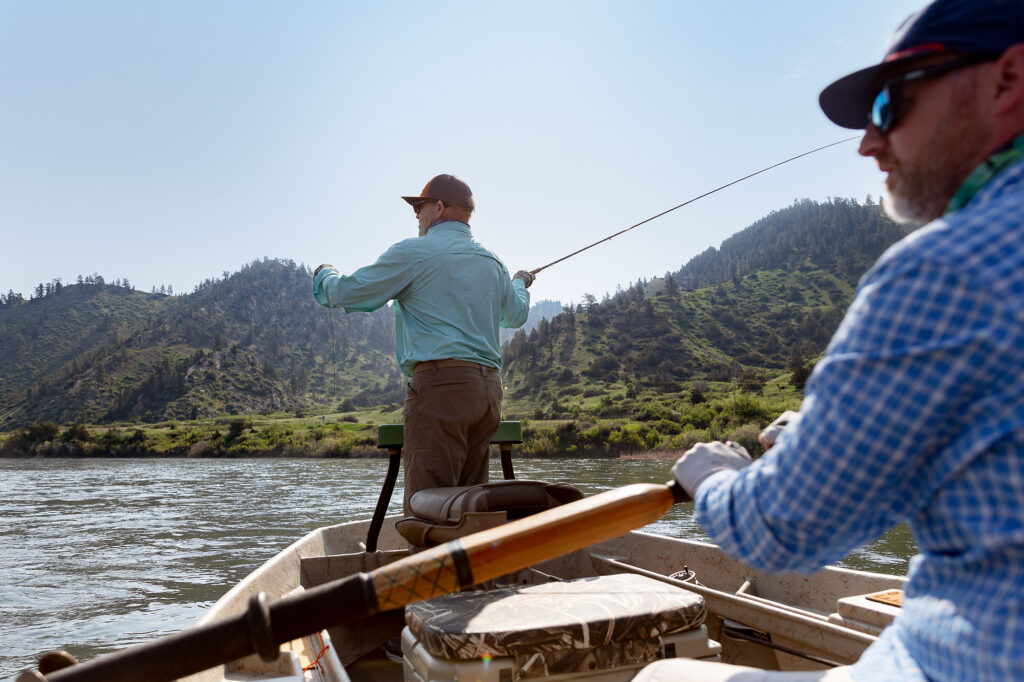 Enjoy the Experience
Ultimately, guided fishing trips are about more than just catching fish or a day on the water. They offer a chance to unwind, connect with nature, and create lasting memories. By trusting the expertise of the fishing guide, you free yourself to fully enjoy the experience. Appreciate the beauty of the surroundings, savor the peacefulness of the water, and relish the camaraderie of the trip. Allow the guide to handle the logistics while you immerse yourself in the joy of fly fishing. Remember to communicate your goals and expectations with your guide service or Outfitter beforehand. Whether you're looking to catch your first trout on the fly, use a specific technique, or simply enjoy a day surrounded by nature, your guide can tailor the trip to meet your needs.
Guides play a crucial role in helping create exceptional angling experiences. Trusting their knowledge, embracing the opportunity to learn, all contribute to a memorable experience. So, the next time you're out on the water "dont guide the guide", ask questions, learn and enjoy your time on the river.