Fall Fishing Charters around Pawleys Island
It's feeling like fall here on Pawleys Island with shorter days and crisp morning. The Summer beach crowds have left the Grand Strand and returned home. The beaches and waterways are now quiet. My favorite time of year! Fall is absolutely the best time to book a charter and be fishing the South Carolina Coast.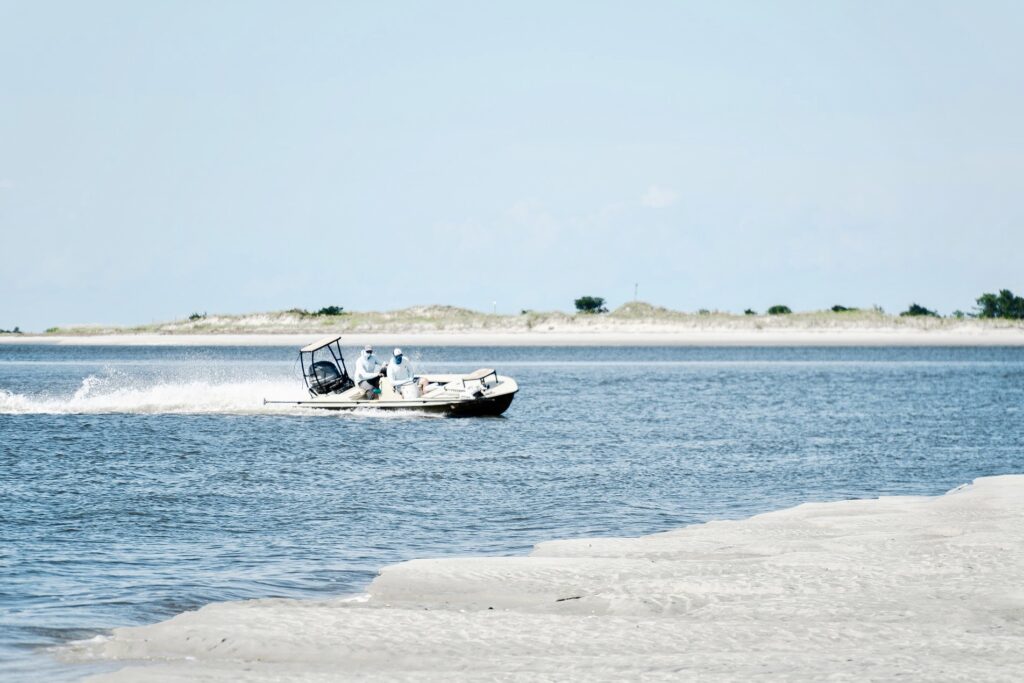 Fall Fishing Pawleys Island
October brings cooler air temps, less crowds and epic Sea Trout fishing. With the cooling air and water temperatures the fall fishing has really turned on. Speckled trout Fishing along Pawleys Island has been outstanding throwing topwater plugs and soft plastics on all sides of the tides. Fly fishing for Spotted Sea Trout is one of my favorite fall activities. I love swinging big streamer flies on sink tip fly lines into pods of ravenous Spotted trout! As we get deeper into October we start seeing the birds working shrimp that the trout are pushing to the surface. This means Popper and crease flies! Watching big sea trout wreak a topwater fly is exhilarating !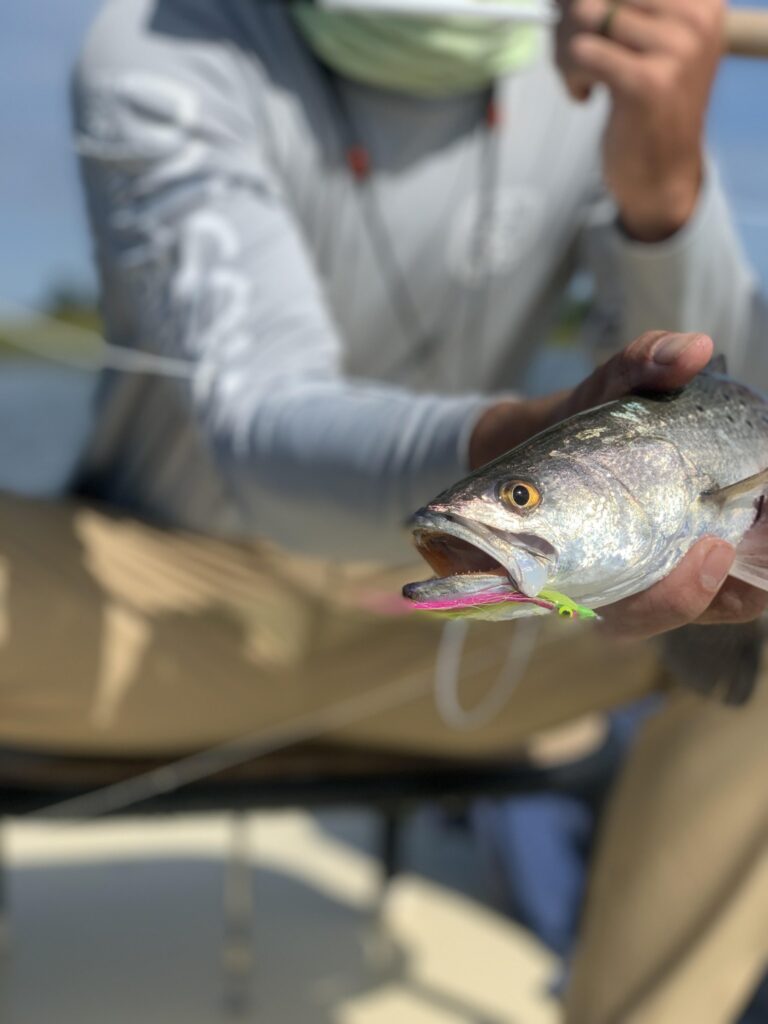 Big Redfish
Large Bull Drum are moving into the shallows to spawn and feed on the many shrimp and bait fish migrating south for the winter. The past few trips we have been fishing large schools of Red Drum smashing bait pods around the shallows adjacent to deep channels. Spin fishing and fly fishing has been very productive for anglers wanting to sight fish the shallow grass flats for Reds. The Redfish in the tidal creeks have started to key in on the shrimp. Shrimp fly patterns and Berkley Gulp Shrimp have been our go to offerings the past week.
Big tides in the fall means one thing, tailing Redfish! Lots of them! The last set of King tides did not disappoint. Plenty of Tailing Redfish in the spartina offering anglers lots of shots at tailing , swimming and floating Redfish. Once we get our first frost the fiddler crabs on the flats will go deep in the Pluff mud and the tailing season will sadly come to a close. Thankfully South Carolina's saltwater fisheries offer anglers opportunities year round. Winter fishing can be fantastic! Gin clear water and huge Redfish Schools.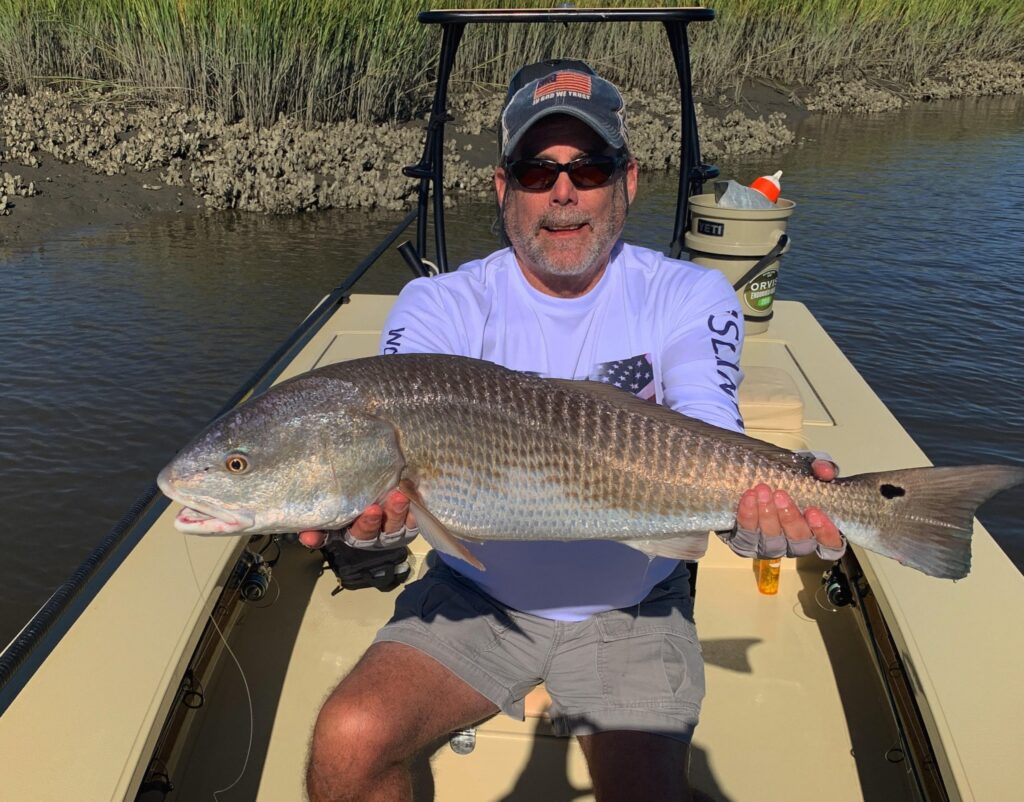 To find out more about Fall Fishing Charters around Pawleys Island Give Captain Jeff Lattig a Call or drop us a line on the contact page.