April 1st, Currently snowing here in Helena and we're happy to have it! 2-4 inches forecasted with a bit more in the high country. Montana snowpack is looking good with most of the state close to 100% or greater. Flows below Holter dam as of this morning are up to 5300 cubic feet per second. Current water temps holding around that 36 degree mark. We should start to see some Blue Winged Olives here in the next few weeks.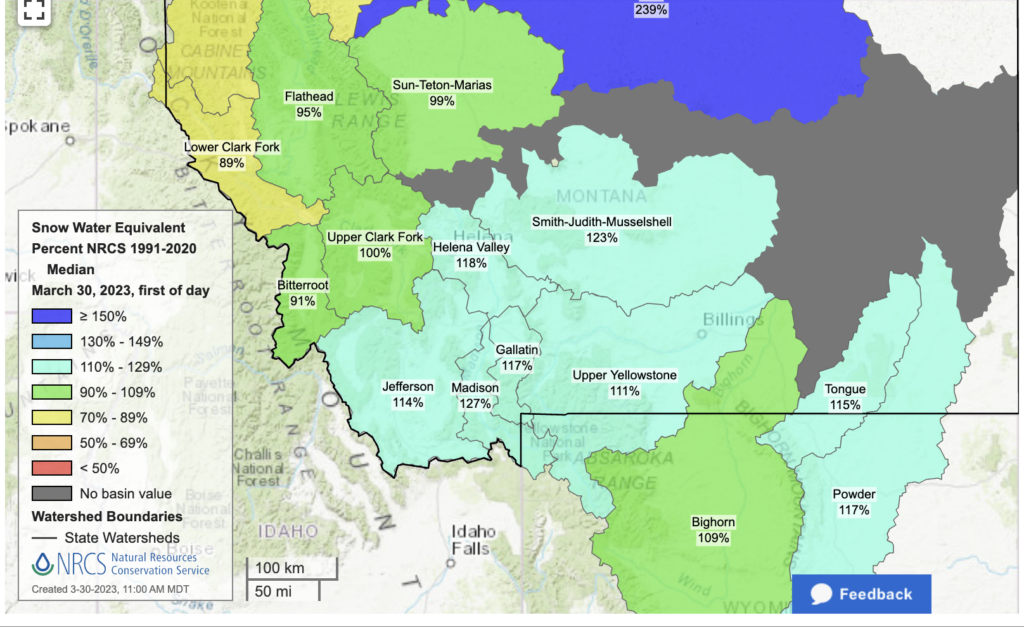 Spring Missouri River Fishing Reports
We have been blessed with a some great weather in Craig Montana this March and have been taking full advantage. We have be fishing and scouting most days in the drift boat as well as a few walk and wade sessions. Not much shelf ice on the upper reaches and the boat ramps are in good shape. The streamer bite early in the month was exceptional below Craig. Small white buggers and thin mints slow stripped were the hot ticket. Focusing mainly in the slow deep water. Nymph fishing been outstanding. The standard cold water pink stuff has all effective. Tailwater sows, Pederson's sow bug, radiation baetis, caviar scud, and zebra midges have all been producing. Lots of fish around Wolf Creek bridge up midging. We have been dropping the anchor on risers. Midge cluster type dry flies have been the winners.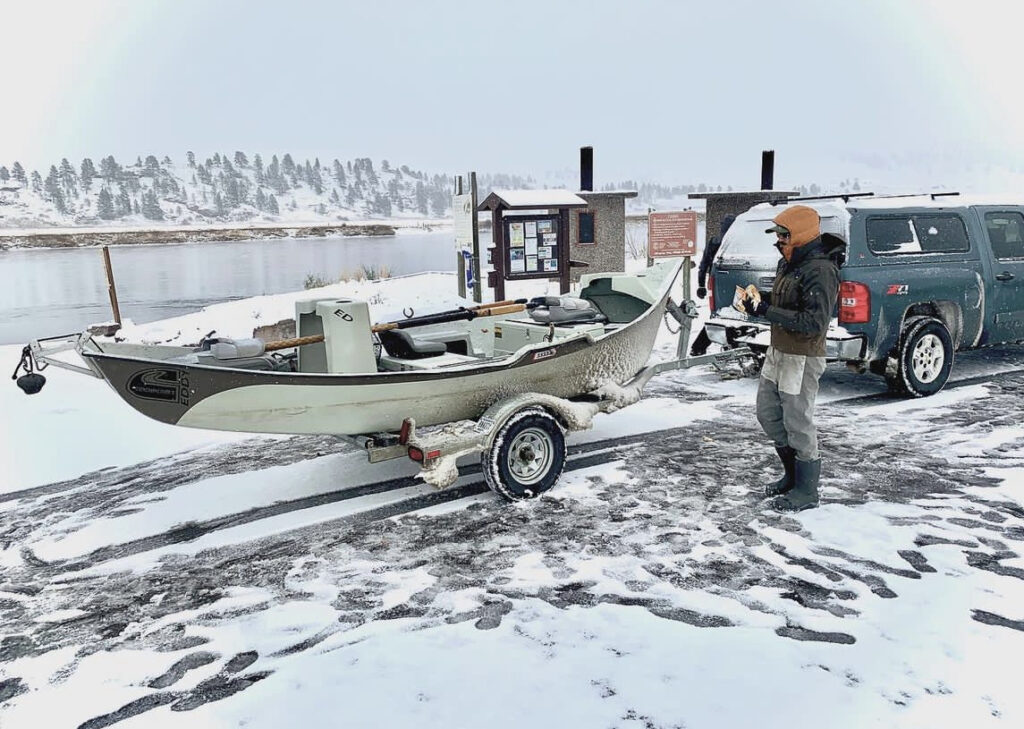 Land of the Giants Opening Up
We did here from the crew at the Gates of the Mountains. They will be officially opening for fishing guides on Monday April 3rd. Land of Giants guide trips will be in full swing in the next few weeks and I'm excited to get the new boat wet. The guys at Adipose boats have been working on my jet boat most of the winter. This rig should be fishing machine for Holter Lake, Canyon ferry and the Land of Giants section. You can read about the build here.
The 2023 season is shaping up to be a great year on the Missouri river. Be sure to check back for more Missouri river fishing reports, tips and tricks. Hope to see you on the water.