Winter is a great time to fish and explore South Carolina's coastal waters
Winter fishing report for the waters surrounding Pawleys Island, North Inlet Reserve and Winyah Bay.  Crystal clear water coupled with an abundance of migratory shore birds and schooling fish can make for some beautiful sights.  The fishing can be excellant when the proper weather presents itself.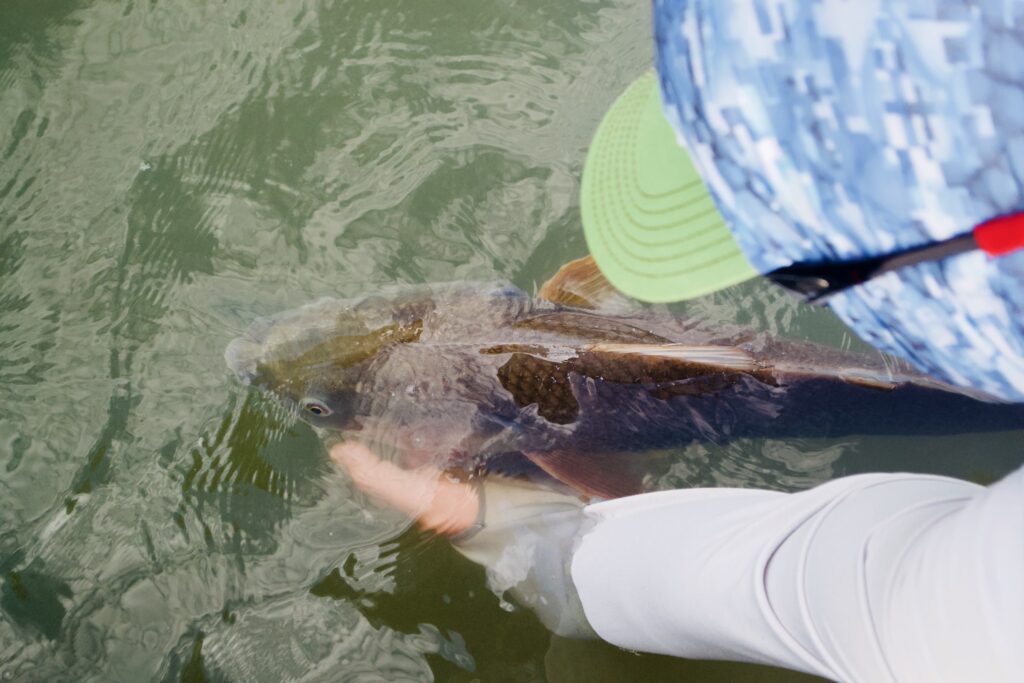 Winter fishing means Redfish will be gathered into large schools often times making them easy targets on the clear water flats.  Our approach is simple, quietly poling shore lines and shallow mud flats and oyster bars, casting to schooling  Redfish.  Most often we are looking for laid up fish.  These fish are normally on sunny banks that face east as they warm with the High sun.  The past month we have patterned most fish hanging in deeper pockets just off of shallow bars. We see this when water temperatures drop.
Winter fishing report for Redfish and Sea Trout
Once a school of fish is located its paramount to cast to the fish on edges of the group or this fish that is higher in the water column.  Doing so will almost always get rewarded with a bite. We always practice Catch and Release on trout and Redfish especially durning the winter and I hope you consider doing the same.  One last note about winter fishing Schooling Redfish.  If you find yourself on a healthy school of winter Redfish don't beat them up!  Catch a few and move on.  In this case beating down a school educates them and often causes them to vacate an area.