Montana is renowned for its abundant rivers and streams, which offer some of the best fly fishing in the county. With so many fishing opportunities available, choosing the right flies can be a daunting task. In this blog post, we will discuss some of the best flies for fishing Montana. This list is just a few staples that should be in every anglers box.
Elk Hair Caddis
The Elk Hair Caddis is a tried and true dry fly pattern that just plan works.  An effective fly to use during the summer months, when caddisflies are prevalent in Montana's streams and rivers. The Elk Hair Caddis can be fished as a single fly for be fished in a dry dropper fashion. The Elk Hair Caddis floats great  and can  hold up up a bead headed nymph when fishing tandem.
Prince Nymph 
The Prince Nymph is a staple on most western rivers.  A fly patten that imitates a wide variety of aquatic insects, including stoneflies, mayflies, and caddisflies. It is an effective fly to use year-round. The Prince Nymph can be fished using a variety of techniques, including dead-drifting and swinging.
Woolly Bugger
The Woolly Bugger is a small streamer pattern that imitates a wide variety of aquatic creatures, including leeches, minnows, and crayfish. This is a fly that should be in everyones fly box.  The Woolly Bugger can be fished by stripping, twitching, and dead-drifting. Black, brown, green and white are great wooly bugger colors.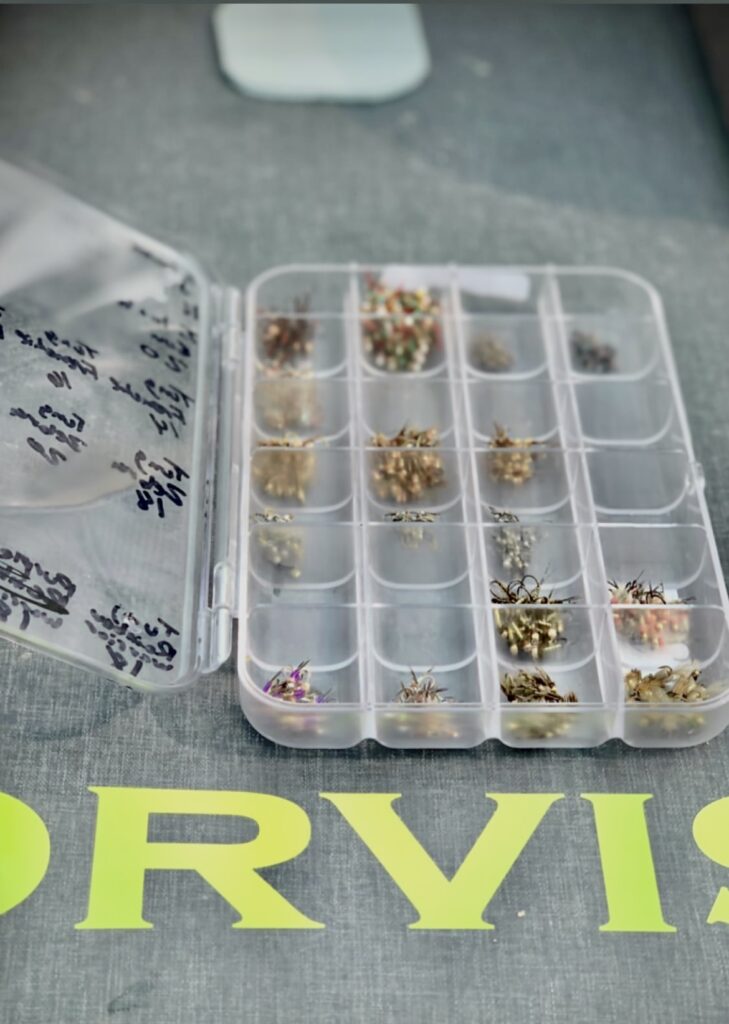 Parachute Adams
The Parachute Adams is a classic dry fly pattern that imitates a wide variety of mayflies. The Parachute Adams can be fished in a variety of sizes and colors.  It can be used to imitate small Blue Winged Olives or just used as an attractor pattern. When se the Adams fly as an attractor I recommend big and purple !
Foam Grass Hopper
A terrestrial pattern that imitates grasshoppers and other terrestrial insects. A great fly to use during the late summer months, when grasshoppers are prevalent along Montana's streams and rivers. Grasshoppers are a common food source for Trout throughout the summer. The grasshopper fly can entice fish to strike even when they are not actively feeding especially when twitched. A great attractor pattern that can be fished in a variety of techniques, including the classic " hopper dropper" rig where a nymph is tied off the the hook shank.
The Hare's Ear
A classic nymph pattern that imitates a variety of bugs including mayflies, caddisflies, and stoneflies. The fly is tied using a blend of hare's ear dubbing, which gives it a realistic appearance. This fly really comes alive when it has a gold ribbon wrapped around the thorax. The fly can be tied in a variety of sizes and colors, making it a great searching pattern for different types of water and conditions. This fly is a must have on many wester rivers and lakes. I use this fly on Upper Holter lake and the lower reaches of the Land of Giants when the big Callibaetis are hatching.
Pat's Rubber Legs
This is a popular stonefly imitation that works well on Montanas many freestone rivers.  Fished in fast-moving riffles this fly really works. Brown, Black and tan are the most popular colors. It's particularly effective in the spring and early summer on the Maddison and Gallatin Rivers.
Pheasant tail nymph
Another classic and a staple on rivers across the US.  The Pheasant tail nymph is a mayfly imitation of a and is designed to mimic the natural appearance of most mayflies. The fly is named after the material used to tie it, which is pheasant tail fibers. There are so many variations to this fly and they all work very well.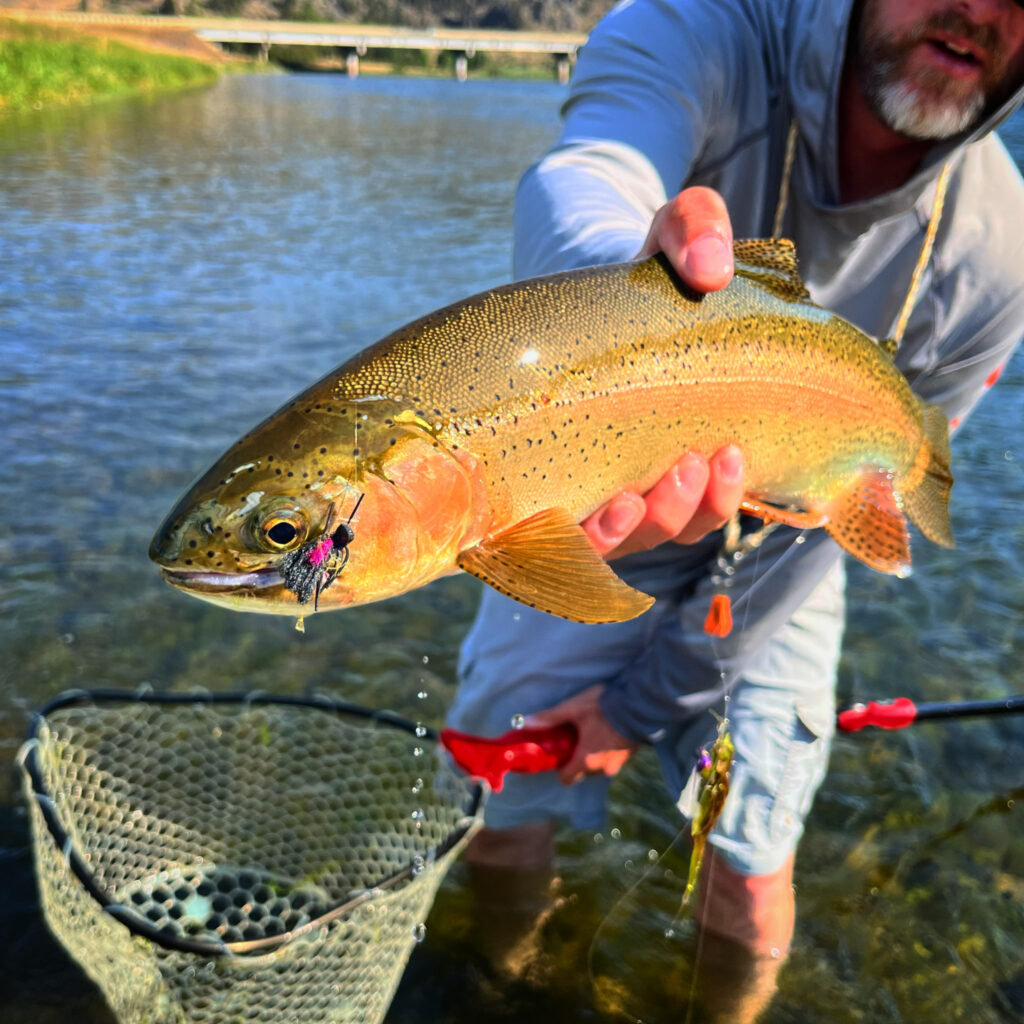 Montana offers some of the best fly fishing in the world, with a wide variety of fishing opportunities available throughout the year. By having these bugs in your fly box you can increase your chances of success on Montana's rivers and streams. Remember to match the hatch, fish with confidence, and have fun.