Early Summer Fishing Report
Water and air temperatures are rising making early summer fishing fantastic. Our primary targets have been Redfish and Speckled Sea Trout. Redfish aka Red drum have been ravenous on all cycles of the tide, crushing anything in their path. Shallow water creeks with deep holes and lots of oysters have been holding large concentrations of finger mullet and shrimp. Large Reds are in shallow water chasing mullet and flushing shrimp on mud flats. With the mullet and shrimp showing up in droves the Red drum have really been focused on live bait. We have been "matching the hatch" using live baits under popping corks with great success. Artificial baits that resemble shrimp and mullet will also get the job done. I really like the Wedge Tail Mullet and the VUDU SHRIMP BAIT . We have been using them almost exclusively.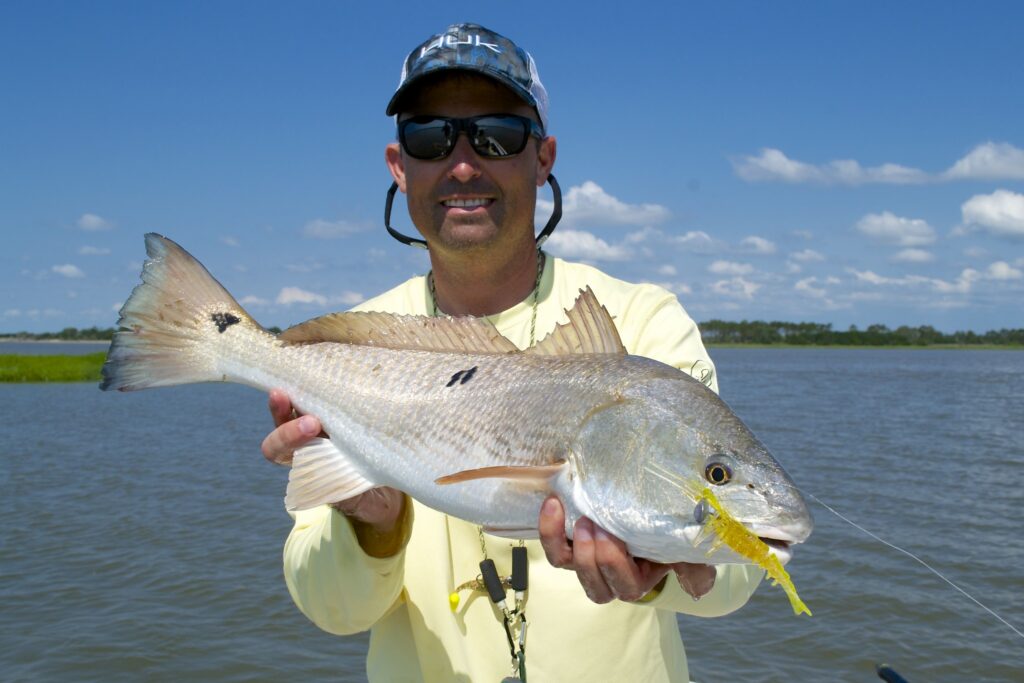 Early Summer Fishing
Speckled Sea Trout fishing has turned on and we are seeing good numbers of fish. The last few hours of the falling tide has been the best time with bigger fish hitting at first light. We have been targeting our trout further south towards the Charleston County line fishing around oyster rips, points and grass edges. The bigger females have been taking big surface and suspending plugs at first light then moving deeper as the days go on. Fly fishing for trout can be very productive once fish are located. I like using saltwater shrimp and baitfish patterns. The most productive technique is swinging these big flies through the rip or seam then strip them back slow. Often times when that fly swings and begins to rise through the water column the trout will strike. Sea Trout have incredibly soft mouths so no need to set the hook like a bass master just a simple lift of the rod will do it.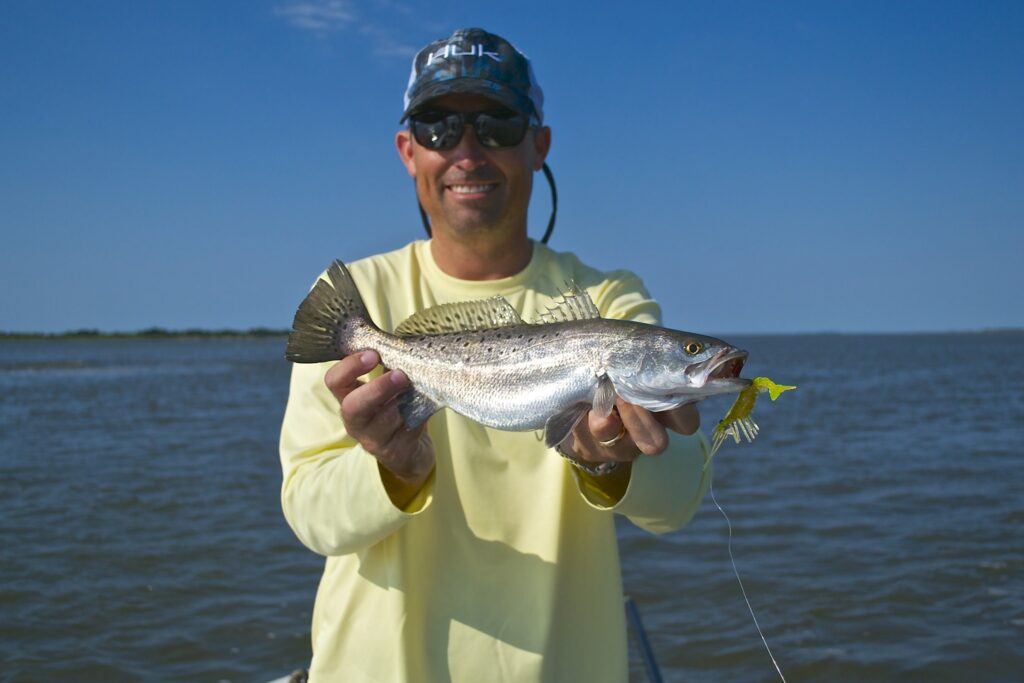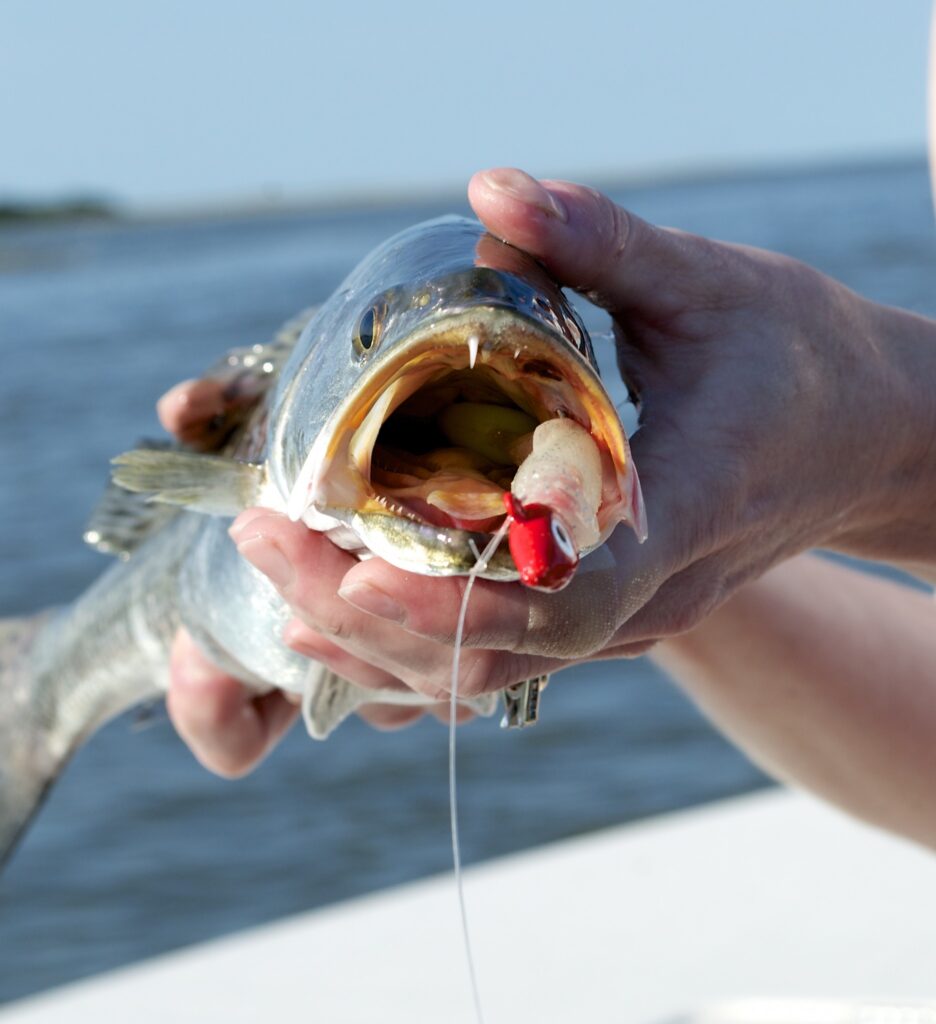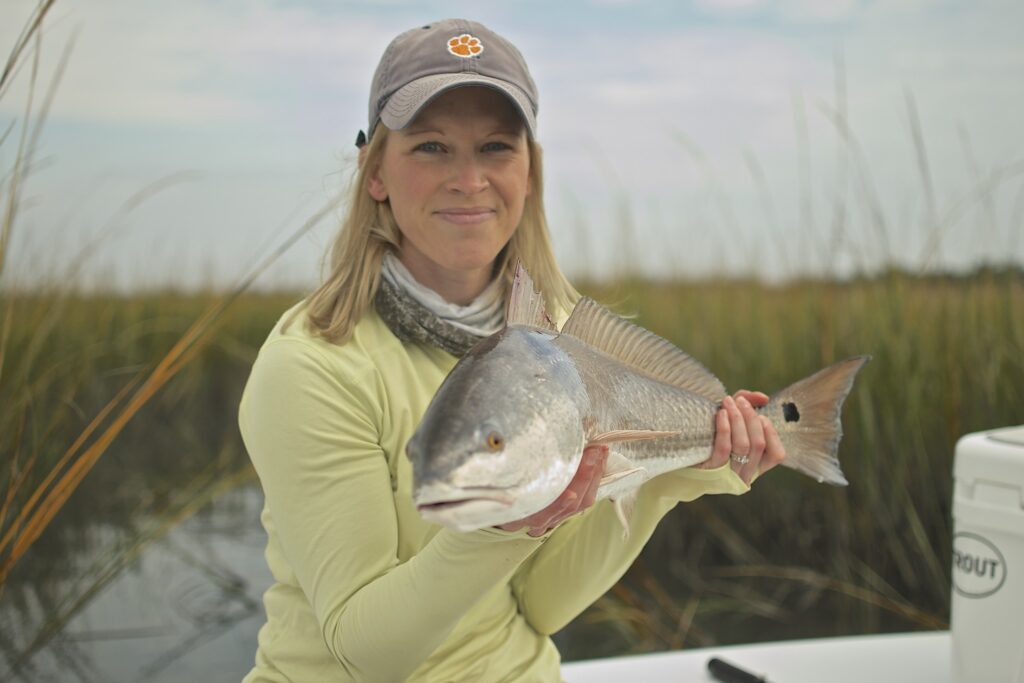 Early summer fishing offers an abundance of opportunities with seasonal visitors showing up. We have some great tides in the next coming weeks and the fishing should only get better as the water warms. Be sure to check the captains blog for updated Fishing Reports.
Till Next Tide