Fishing Pawleys Island and Georgetown
Fishing around the nearshore waters of Pawleys Island and Georgetown has been fantastic! The cool morning temperatures, coupled with an abundance of bait has the summer bite in full swing. Whether fly fishing or using light tackle spinning tackle, summer offers up plenty of angling opportunities. Redfish, Sea trout, Tarpon and flounder will begin to aggressively feed as bait fish like mullet and menhaden invade our beaches and saltmarshes.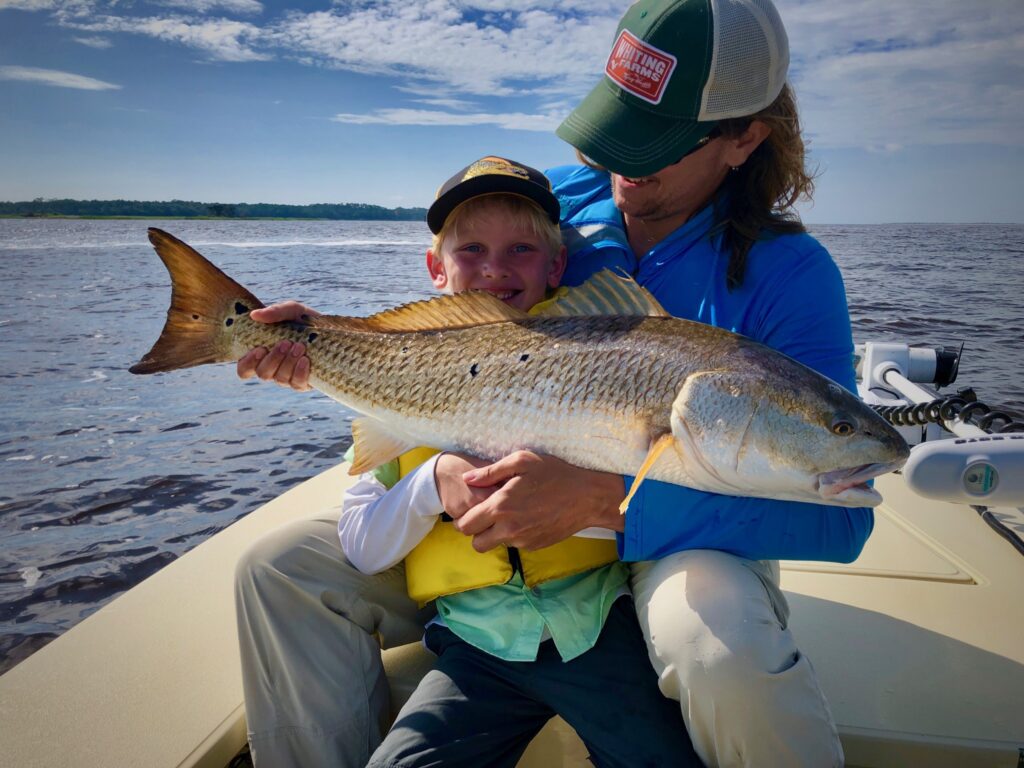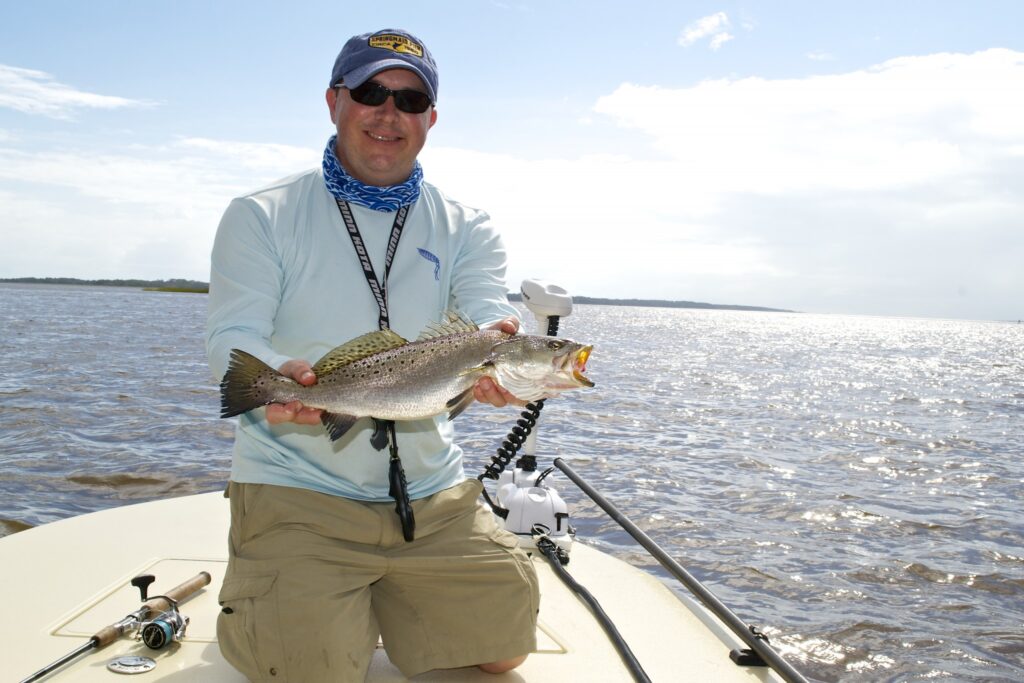 Fishing Pawleys Red Drum and Speckled Trout
Plentiful around the barrier islands, inlets, and shallow bars. Speckled Sea Trout have been feeding on small bait fish and shrimp. Our trout have moved deeper with the warming water tempatures so you may want to adjust your tactics. I have been using 1/4 oz jigs and paddle tail grubs in purple and pink colors with good success. The first few tide cycles in July welcomed us with some fantastic tailing tides! Redfish were tailing and head waking in the flooded spartina grass feasting on fiddler crabs. During flood tides is when we see our Redfish get incredibly shallow. In many cases, they are in just inches of water with their backs out of the water. This is where my boat of choice, The Hells Bay Professional really shines, drafting just 4.5″ inches of water. The Hells Bay Professional has allowed me and my clients to access the shallow flats of Pawleys Island and Georgetowns waters with ease. We are able to get in earlier and stay longer even with the lowest of tides.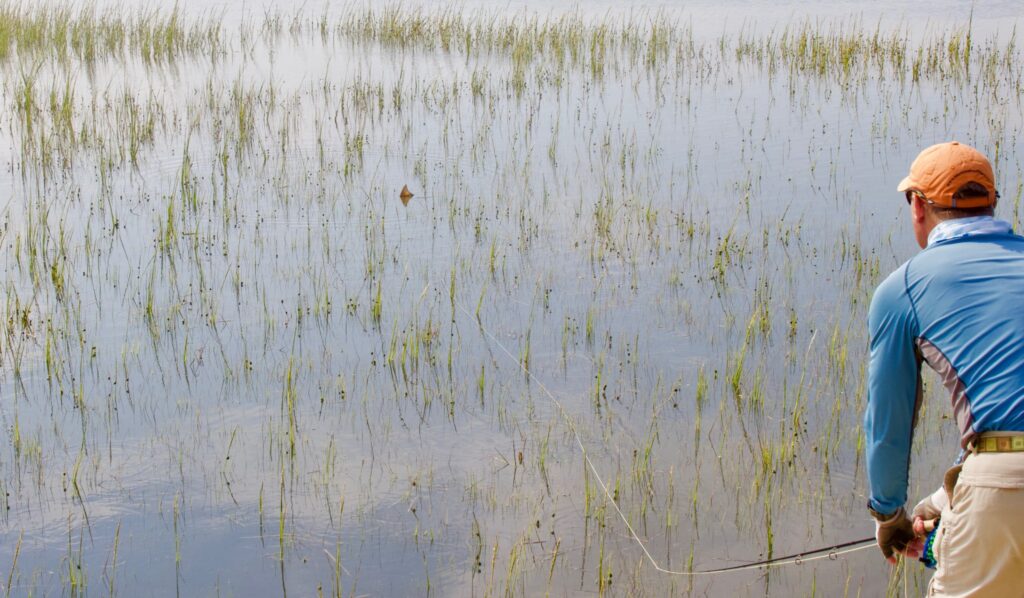 As the days get longer and the temperatures climb anglers should be focusing on early morning and late evening fishing. Whatever species you pursue this summer I hope you get outdoors and enjoy all that our marsh has to offer!