Summer Fishing Charters
The last few weeks we've experienced some of the lowest tides I have seen fishing around Pawleys Island and DeBordieu creeks. Moon phases coupled with steady winds from the west has made for some extremely shallow conditions. With all the feeder and secondary creeks dry we've had some epic sight fishing on this Summer's Fishing charters. Large Schools of Redfish and Black Drum piled up in creek mouths feeding and tailing. Silently poling the boat is key on getting in close for the angler to present a cast. I feel sight casting to tailing or schooling Redfish is the most exciting way to fish an there's no better way to spend a summer morning!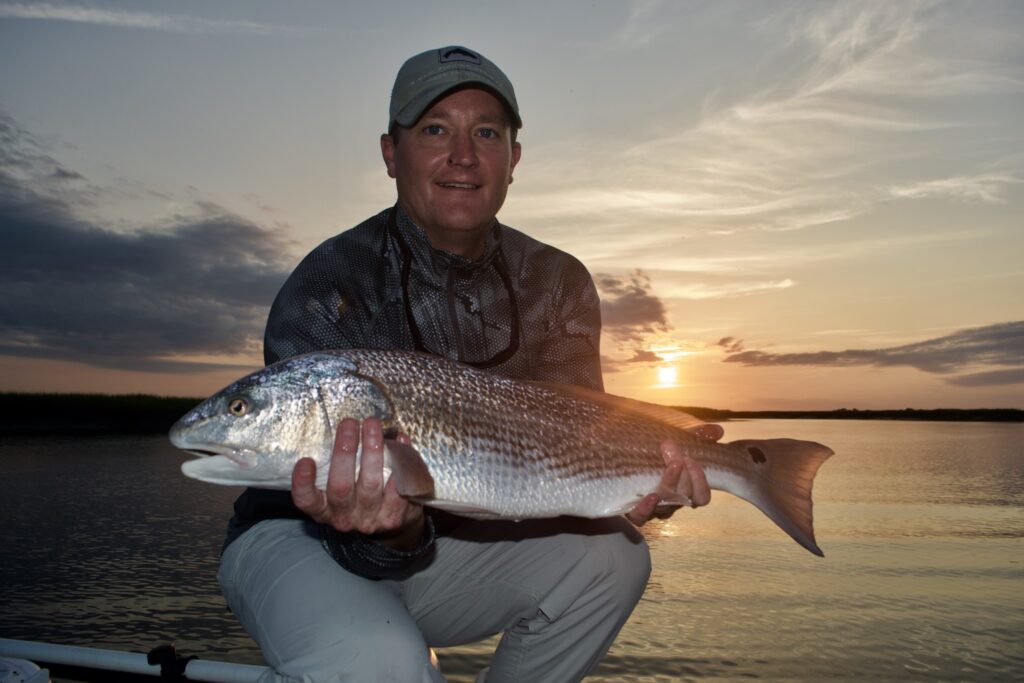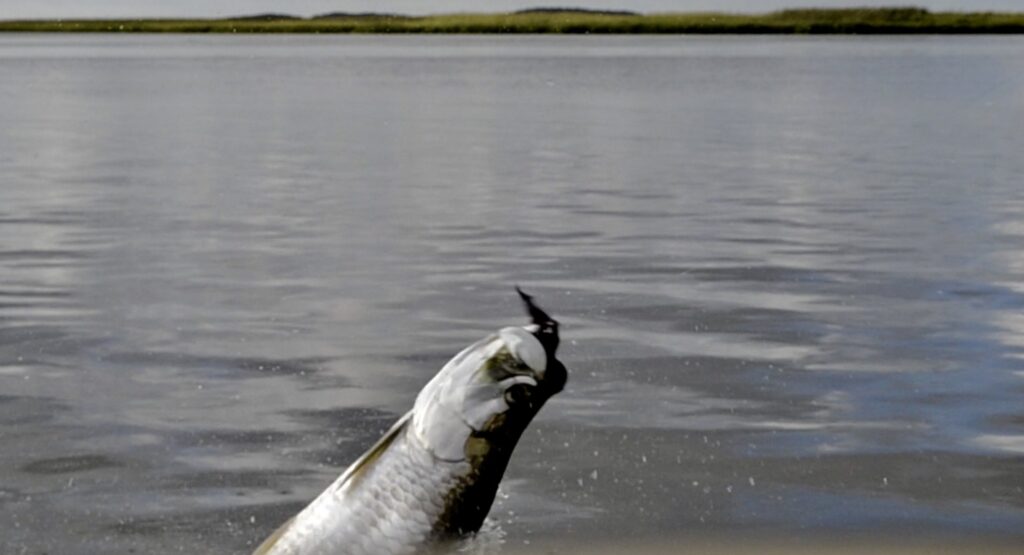 Flounder and Speckled Sea Trout Fishing
The Flounder Fishing has been fantastic! Working deep pocket water and rock jetties with live finger mullet. Slow trolling and light tackle spin casting is usually the most productive way to flounder fish. Places like Pawleys Creek have been the hot spots for big flounder and other seasonal visitors like lady fish and sharks. On Summer Fishing Charters we focus around inlets, creeks and bays. I prefer areas with lots of oysters. The oysters filter the water and create a natural feeding zone for marine life and Inshore Game Fish. These areas will be most productive as the shrimp and mullet pour in with rising tides and cooler water. Heading into September most fish especially Speckled Sea Trout will key in on live shrimp. Shrimp is best fished along shorelines and over oyster rakes with a slip or popping cork.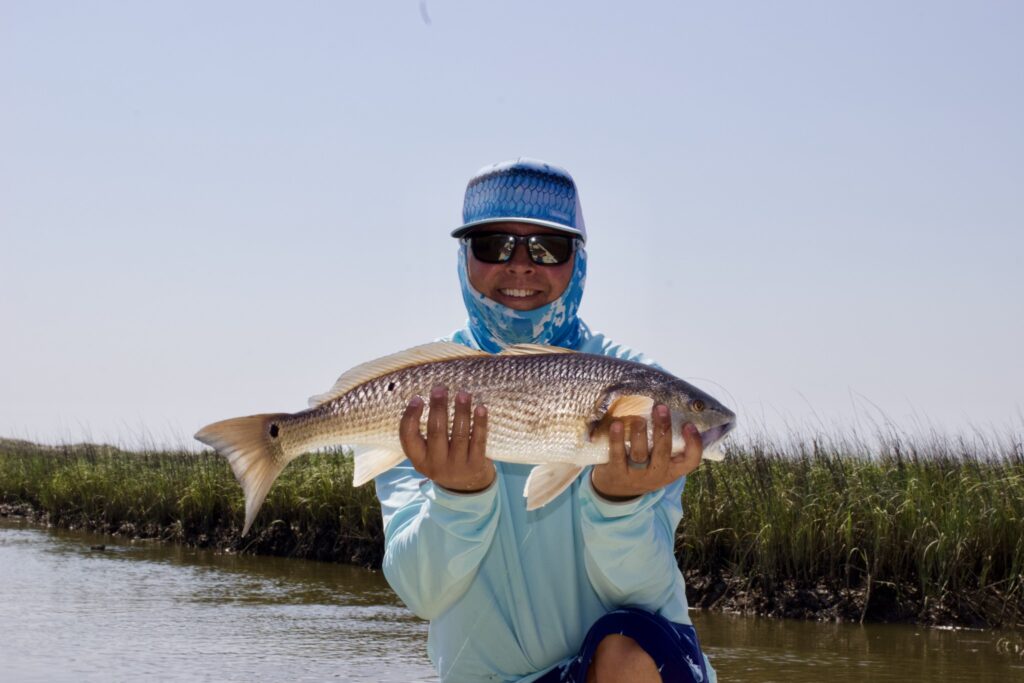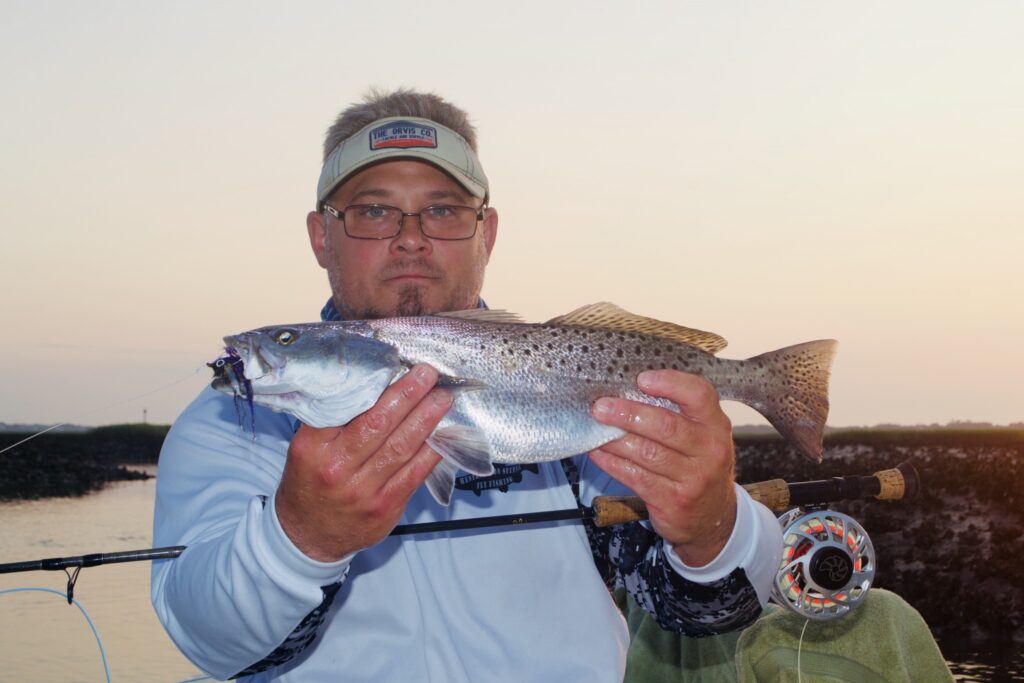 Bull Drum and Tarpon fishing charters
As we head into August Large Bull Drum and Tarpon fishing will be in full swing. These big migratory fish move inshore to feed, rest and spawn. Tarpon and large Drum can be found in surf zones, high energy sand bars, and inlets. Even though live baiting for Tarpon is effective I rather sight cast using artificial lures and flies. Casting medium heavy spinning tackle with 5000 – 6000 size reels is the ticket for breaking down these large fish. Swim baits, plugs and large profile flies in particular are my go to when targeting South Carolina Tarpon and Bull Drum. Ultimatly ocean run Red Drum and Tarpon can travel great distances especially durning full and new moon phases and we do our best to keep tabs on them. As we move into late summer and early fall our primary target with be large Redfish and Tarpon. Give us a call to book your summer fishing charters.