Fly fishing Montanas spring creeks is a cherished experience for those who seek the thrill of casting dry flies at weary trout. Montana is blessed with some of the best spring creeks in the world. Crystal-clear water that flows from underground springs, creating ideal conditions for trout to thrive.
What is a Spring Creek
Montana's spring creeks are characterized by their consistent flows and stable water temperatures. This provides an ideal environment for trout to flourish. Spring creeks are usually small, meandering streams that flow through fertile valleys. The water in spring creeks are often gin-clear, allowing anglers to see the trout and their feeding behavior. It is the ultimate form of sight fishing for trout.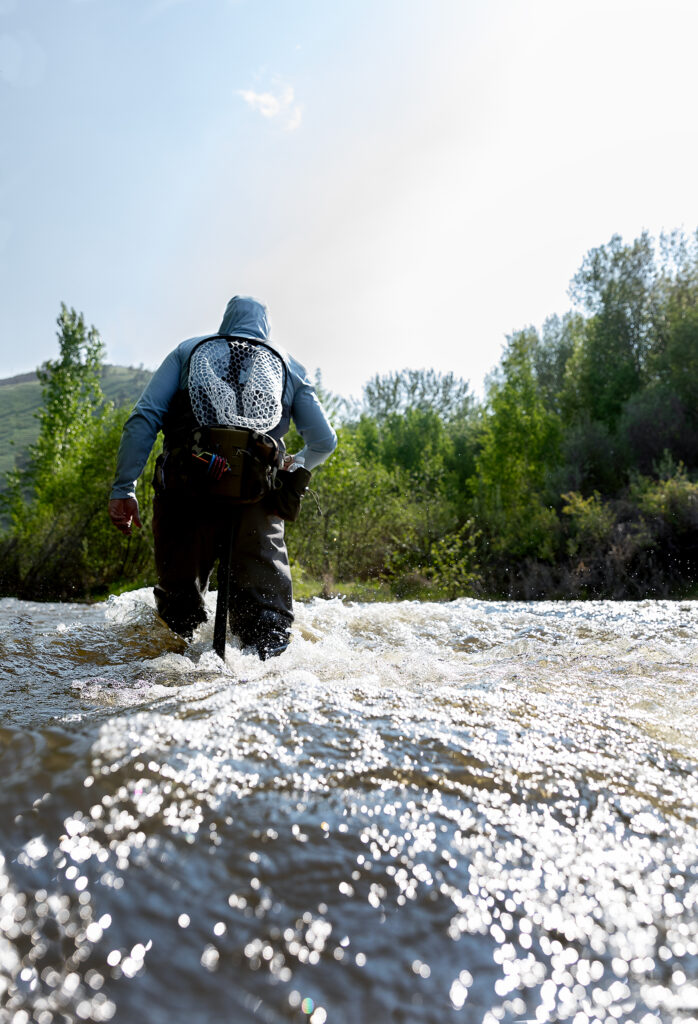 Popular Spring Creeks
One of the most famous spring creeks in Montana is the Paradise Valley's DePuy's Spring Creek, located near Livingston. DePuy's is known for its challenging fishing conditions and the large, wild rainbow and brown trout that inhabit its waters. Other renowned spring creeks in Montana include Armstrong's, Nelson's spring creeks, and O'Hair's, all of which are classic western spring creek fishing. These places have rod fees and limit the number of fly fishers per day.
Fishing spring creeks in Montana present unique challenges for anglers. The wild trout in these creeks are often wary and selective. Fishing pressure,clear water and slow flows require anglers to use stealth. Precise casting, and delicate presentations to fool these educated fish. Matching the hatch is critical. Trout in spring creeks feed on a wide variety of insects, including mayflies, caddisflies, midges, and terrestrials. Anglers should carefully observe the water and the trout's behavior.
Water Conditions and Weather
Another challenge of spring creek fishing is the constantly changing conditions. Spring creeks can be influenced by weather patterns, water levels, and water temperatures, which can affect the trout's feeding behavior. Anglers must adapt their strategies accordingly, experimenting with different fly patterns, sizes, and presentations to entice the trout to strike.
Fly fishing spring creeks is a rewarding experience for those who are willing to put in the effort. The opportunity to catch wild, wary trout in beautiful surroundings is very gratifying. The slow, meticulous nature of spring creek fishing also provides a sense of tranquility and connection to the creek.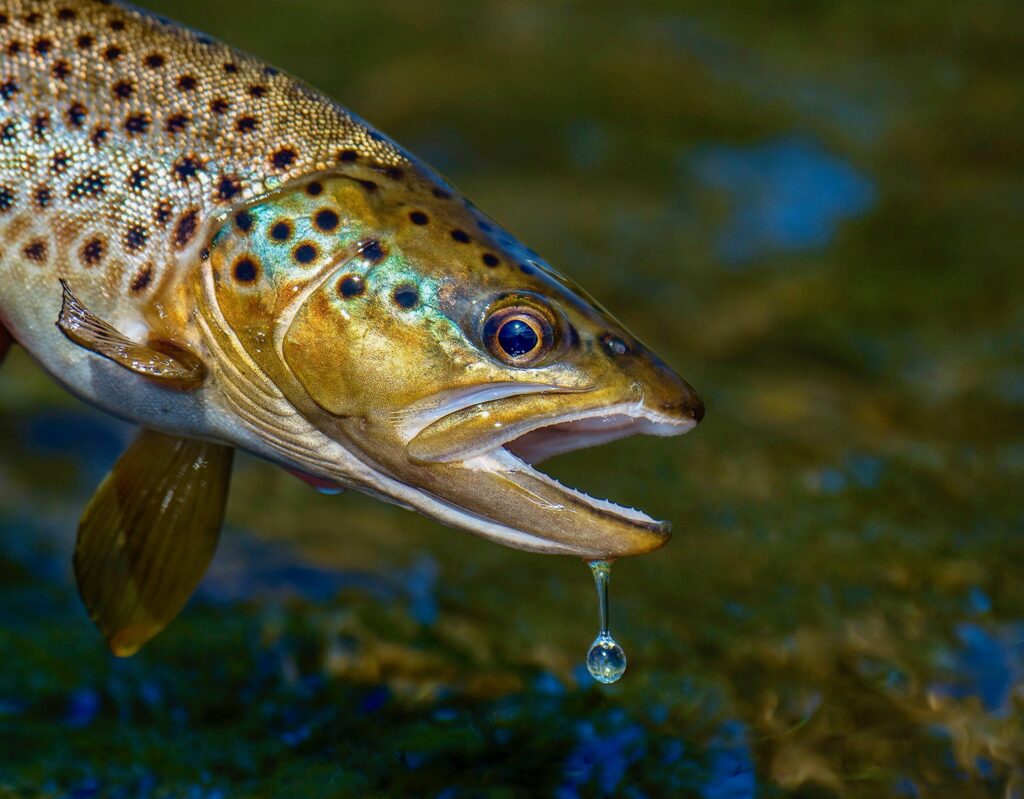 Techniques for Fishing Montanas Spring Creeks
To be successful in fishing Montanas spring creeks, anglers must have the right gear and techniques. In terms of gear, a crisp fly rod in the 4 to 5 weight range is recommended, as well as a reel with a smooth drag system to handle light tippets. A long, fine leader with tippets as small as 6X is often necessary to fool the selective trout. Flies should match the size and color of the insects present in the creek. Anglers should be prepared with a variety of patterns, including dry flies, nymphs, and emergers.
When it comes to techniques, precise casting is crucial in spring creek fishing. Anglers must be able to cast accurately and delicately to present their flies without spooking the fish. Roll casts, reach casts, and drag-free drifts are commonly used to fool the trout in spring creeks. Observing the water for rising fish, hatching insects.
Spring Creek Fishing Techniques
Spring creeks in Montana often require stealthy approaches and precise casting due to the clear water and wary trout. Nymphing with small, realistic imitations found in the creeks, such as midges, mayflies, and caddisflies, can be highly effective. Dry fly fishing can also be productive, especially during hatches. Long leaders, fine tippets, and accurate casts are often necessary to fool the selective trout in spring creeks.
Spring Creek Seasons
Spring creeks can be fished year-round, depending on the specific creek and weather conditions. April, May, September and October are generally considered prime times, as water temperatures are cooler and insect activity is abundant. Summer can be challenging due to warmer water temperatures, which can reduce trout activity and make them more skittish. Winter can offer some excellent midge fishing opportunities, but creeks may be frozen or difficult to access during colder months.
Access and Regulations
Access to spring creeks in Montana may vary, and some creeks require permits or reservations to fish. It's important to check local regulations and obtain any necessary permits or permissions before fishing spring creeks. Additionally, many spring creeks in Montana have strict catch-and-release regulations to protect their fragile ecosystems and sustain their trout populations. It's essential to practice responsible angling and follow all regulations to preserve these valuable fisheries.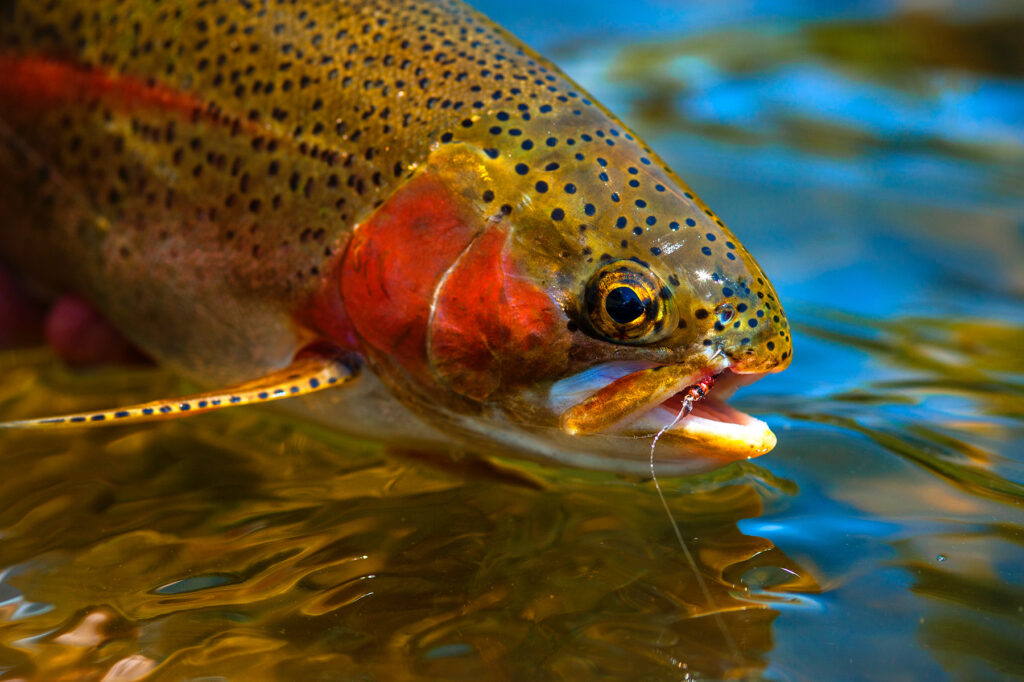 Local Knowledge
Montana is home to many experienced fly fishing guides and outfitters who can provide valuable local knowledge. Providing information on current fishing conditions, recommended flies, and techniques for fishing spring creeks. Hiring a knowledgeable guide can greatly increase your chances of success and enhance your overall experience on the water.