A fly fishing trip to Montana is an unforgettable experience that requires careful planning. By choosing the right time of year, location, and gear, and by hiring the right Outfitter and respecting the environment, you'll be sure to have an incredible fly fishing trip to Montana. .
Airfare and Travel Into Montana
If you're planning a fly fishing trip to Montana, you'll likely be flying into either Helena or Bozeman, two popular airports in two great cities. Keep a look out for the cheap flights in the spring. Both locations offer plenty of attractions on and off the water. Depending on your plans, one airport may be a better choice for you than the other.
Helena Regional Airport (HLN) is located just a few miles northeast of downtown Helena, making it a convenient choice for travelers looking to explore Montana's capital city and nearby waters. Helena is a great option if you're fishing the Missouri River, Land of giants, Holter Lake, Blackfoot River or Upper Clark fork River.
Bozeman Yellowstone International Airport (BZN) is located about 8 miles northwest of downtown Bozeman, making it a convenient choice for travelers. Plenty nearby attractions in South West Montana like Yellowstone national park or Paradise Valley not to mention the many fly shops. World class rivers and spring creeks are not far from Bozeman. The Madison and Gallatin are just outside of town.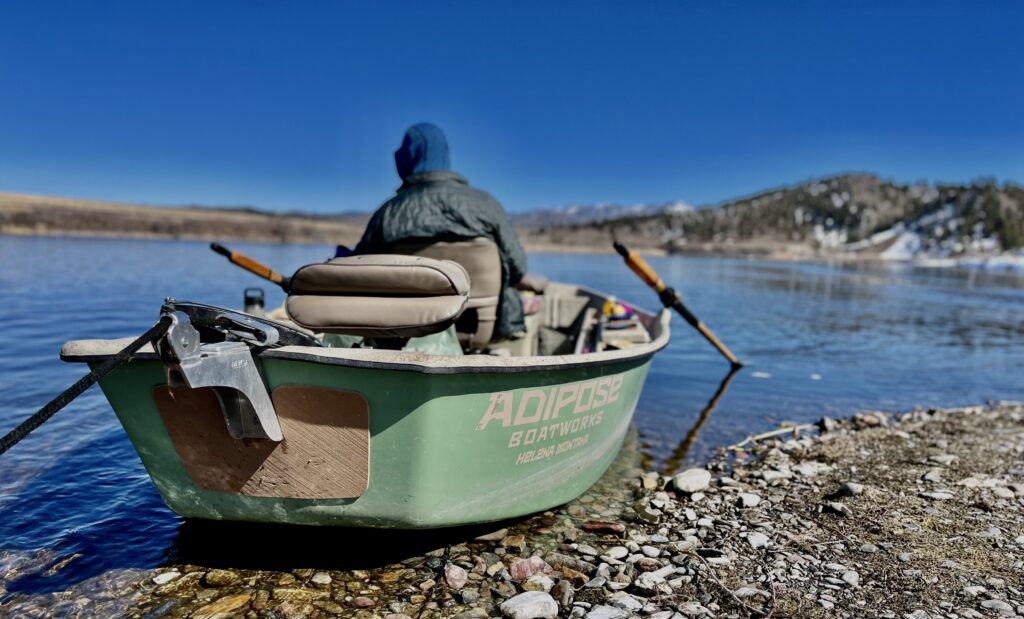 Choose the Right River
Montana is home to hundreds of miles of rivers, streams, and lakes, all of which offer incredible fly fishing opportunities. Some of the best locations include the Yellowstone River, the Madison River, and the Missouri River. When choosing a location, consider spring run off or dewatering during Montana's haying season. Hoot owl restrictions may be a consideration fishing our freestone rivers late in the summer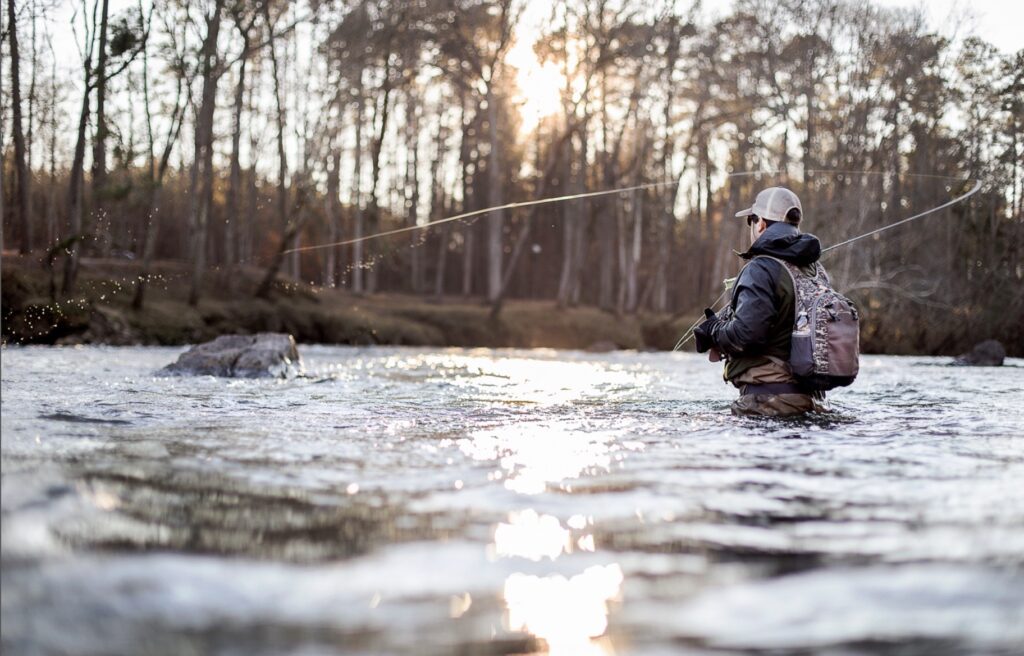 Choose the right time of year
Montana's peak fly fishing season typically runs from April to November, with the best times to catch fish occurring in the late spring, and early fall. The best time to fly fish in Montana depends on what kind of fishing you enjoy. Dry fly fishing peaks in the spring and early summer. Terrestrials, caddis, Tricos, Pale Morning Dun can be very abundant. For the die hard streamer junkie, it's hard to beat the spring and fall. If you're into nymphing this method can be deployed year round. Each season can also bring its own challenges such as weather or water conditions. Be sure to communicate with your outfitter about the weather and water flows to help prepare.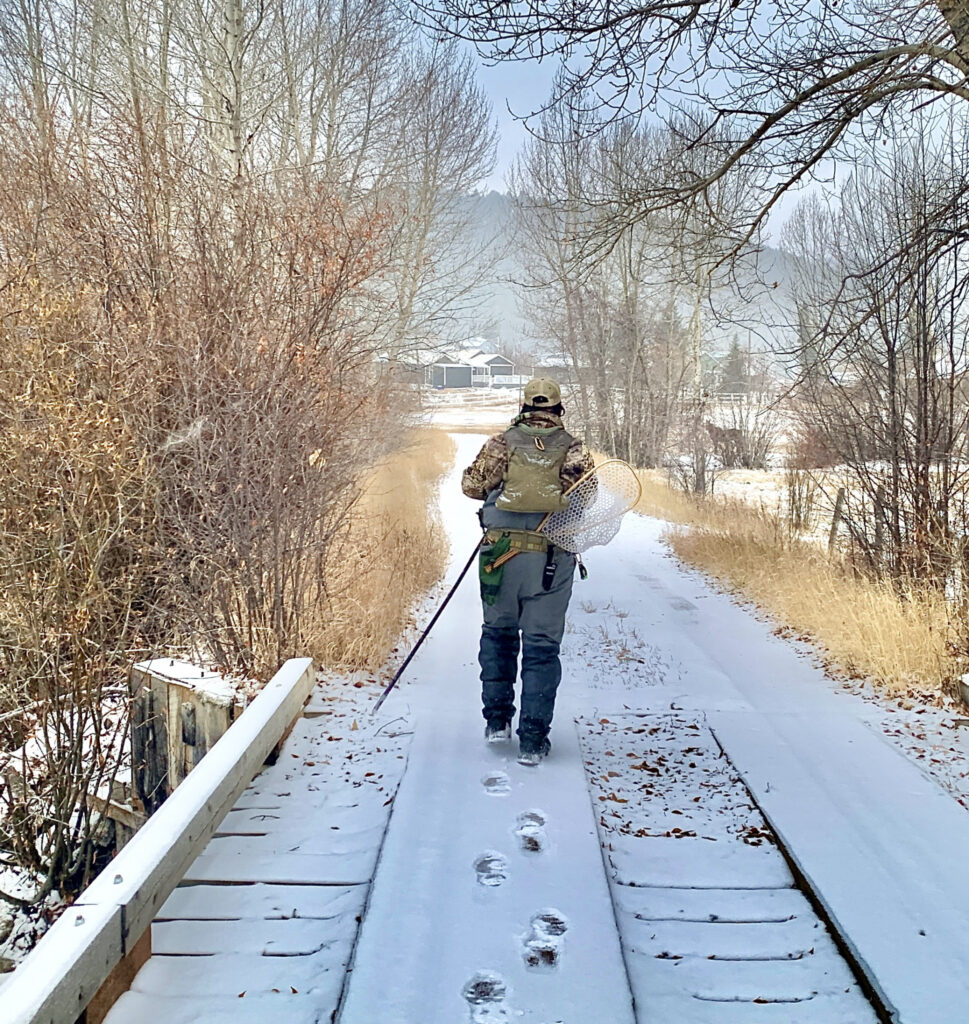 Plan ahead and book your guide early
If you're new to fly fishing or new to Montana, hiring a guide is a must. A guide can help you navigate the waters from a drift boat, choose the appropriate flies, and improve your fly casting. Local guides can also provide valuable information about the ecosystem and history of the area. Most guides have an intimate knowledge of the waters they fish. Our top guides are typically booked a year out. Especially for Land of Giants trips.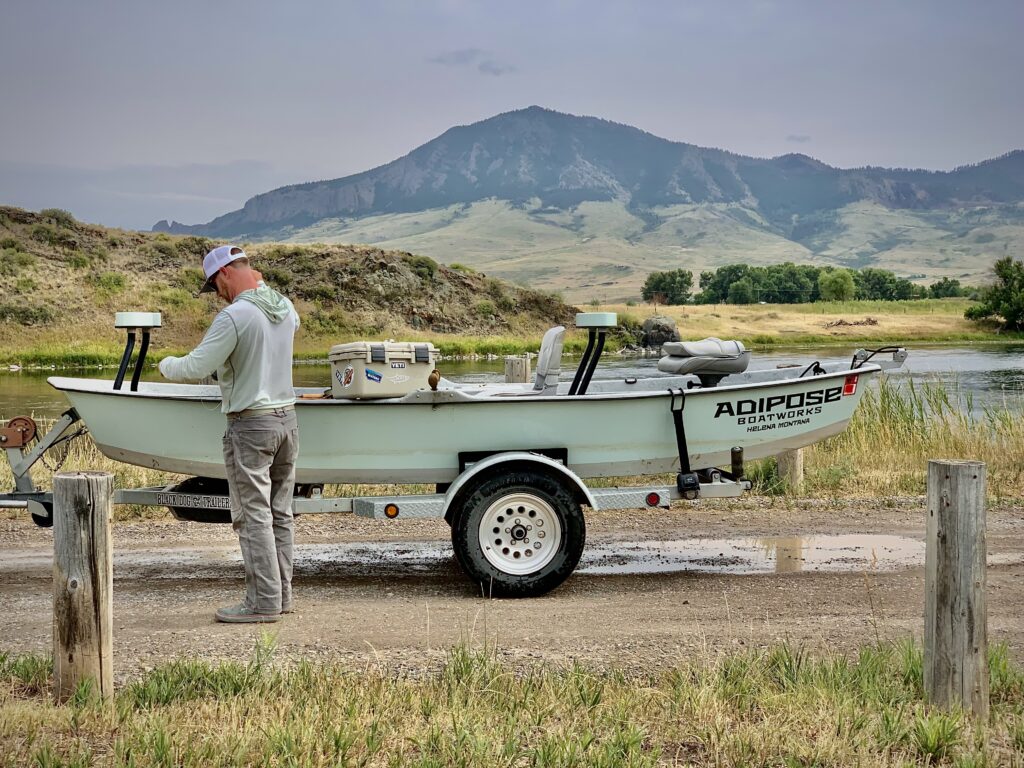 Bring the Right Clothing
When fly fishing in Montana, you'll need the right gear. Montana weather can change fast. Good Rain shells and packable warm clothing is key. While on guided fishing trips equipment can be provided, most anglers are more comfortable with their own gear. If you choose to bring your own gear a 9′ 6 weight is a great all around fly rod for Montana. You'll also consider waders and boots depending on the time of year and river you'll be fishing.
Respect the Environment
Montana's waters are some of the cleanest and most pristine in the country, and it's important to keep them that way. When fly fishing in Montana, always follow the rules and regulations, and practice catch and release whenever possible. Limit time fish are out of the water. Wet your hands before handling. Rules and regulations can be found by clicking here. } Rules and Regs Also, be sure to pack out all of your trash and respect the natural environment. Let's try to leave it better than we found it.