Fly Selection for South Carolina
My fly fishing clients always asked about flies and what my top choices. Flies for saltwater in South Carolina are pretty simple. A few months back I was fortunate enough to have spent a day with the world renowned fly designer and tier Bob Clouser. A small group of us sat along the Santee River in Georgetown South Carolina. We talked about life, casting, fly tying and of course fishing. I asked Bob what his favorite color was for fly fishing in saltwater. With hesitation he said "chartreuse!" Bob has spent a lifetime fly fishing for many different species and for him to say chartreuse…well I'll take that the bank!
A few of our favorite South Carolina Saltwater Flies
I put together a short list of the top Saltwater flies in my box for fishing the salt marsh for Redfish and Spotted Sea Trout. My local fishery has an unbelievable amount of baitfish in the marsh from June – November so I like bait fish imitations . One of my favorites is the Kinky Muddler tied by good friend. There's hundreds of patterns, colors and variations of saltwater baitfish flies but these are my favorite. They are tried and true patterns for South Carolina Saltwater game fish. I have tested these flies and they work! Redfish, Sea Trout, Lady Fish, and Flounder here in the Low Country can't resist the movement of the muddler.
Tight Lines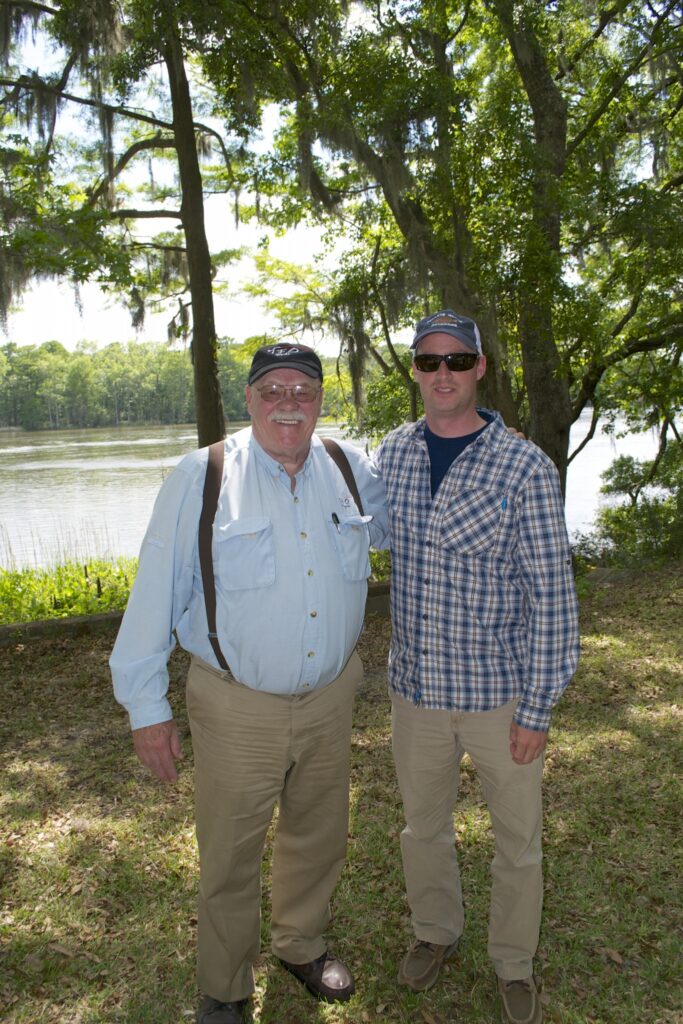 CLOUSER MINNOW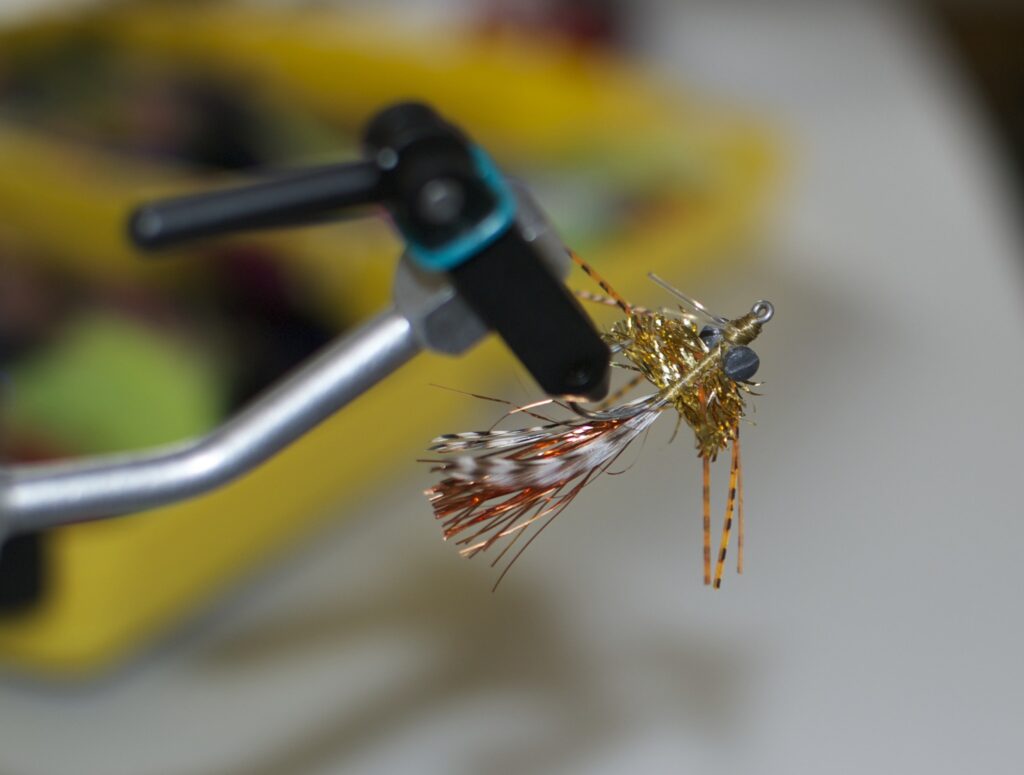 COPPER HEAD CRAB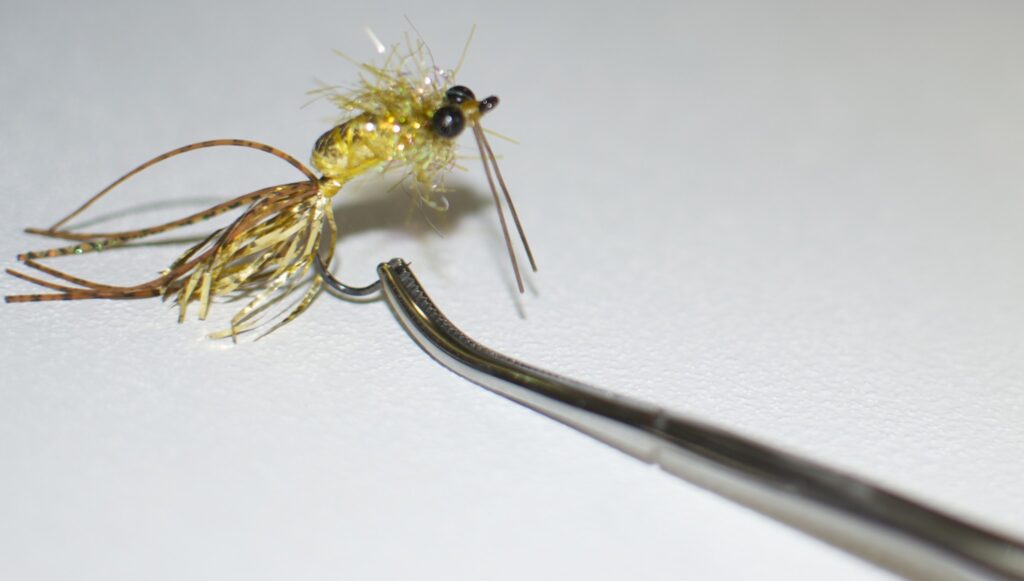 FIRE CRACKER-with rattle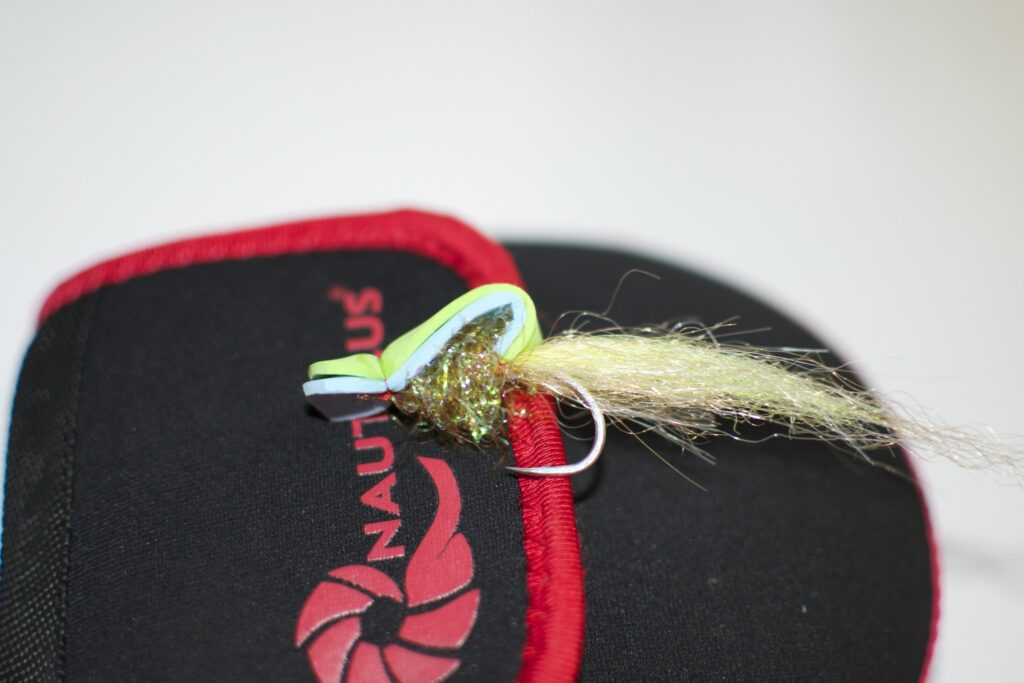 KINKY MUDDLER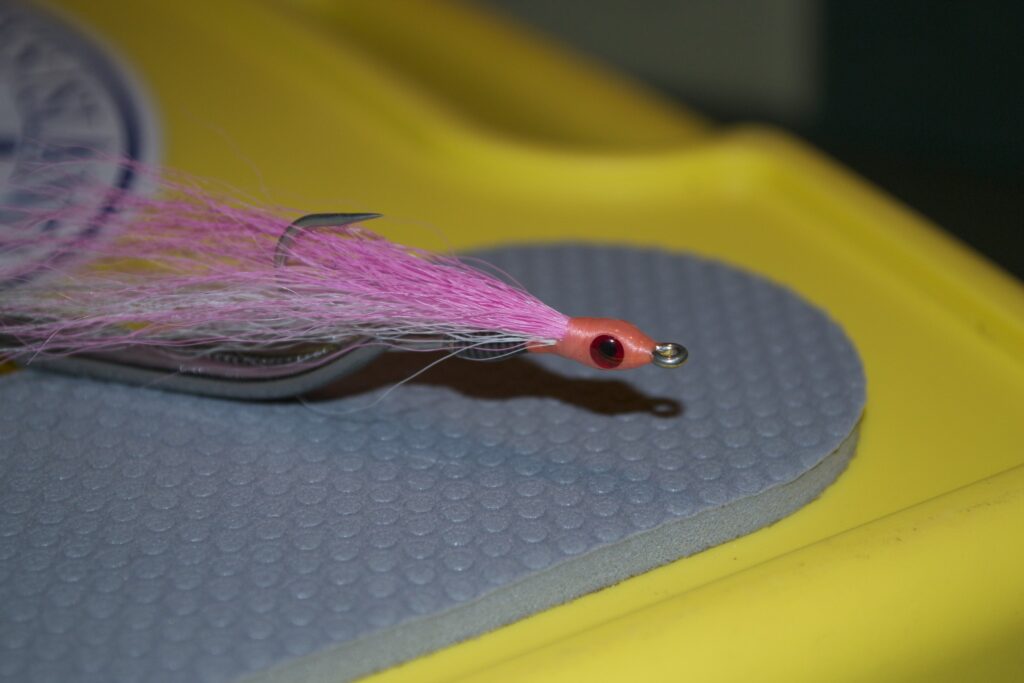 BEND BACK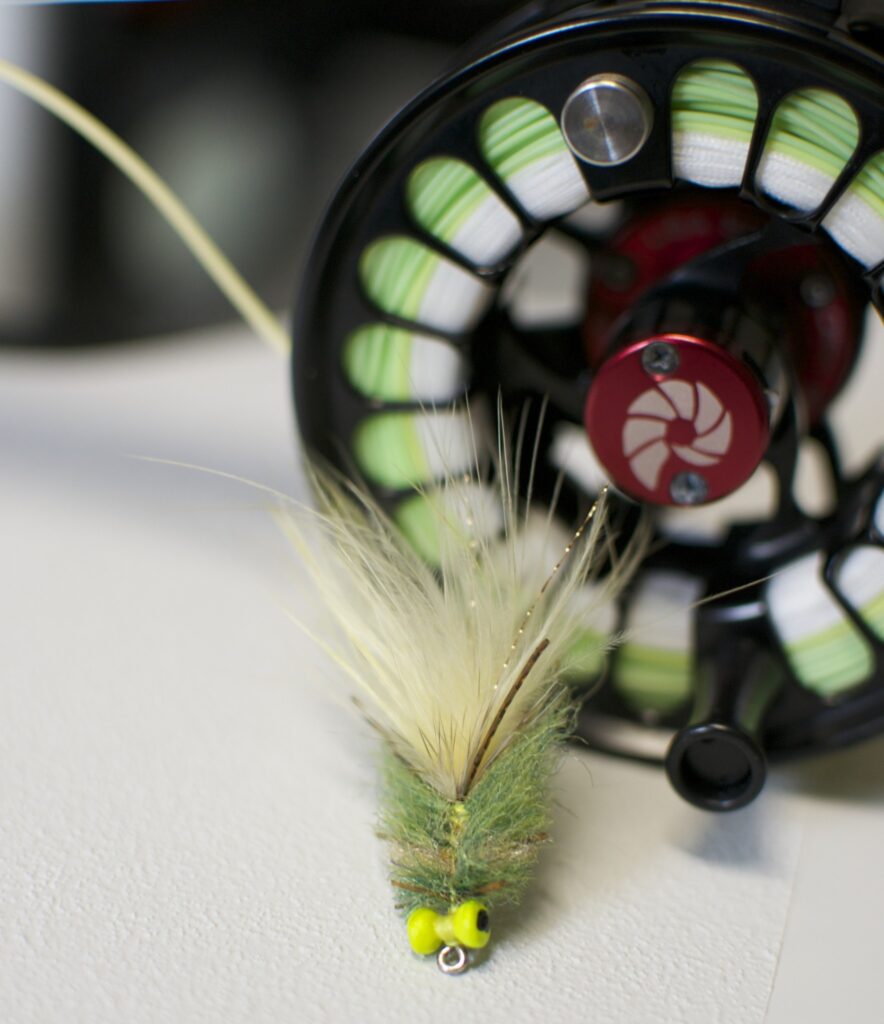 CRAB FLY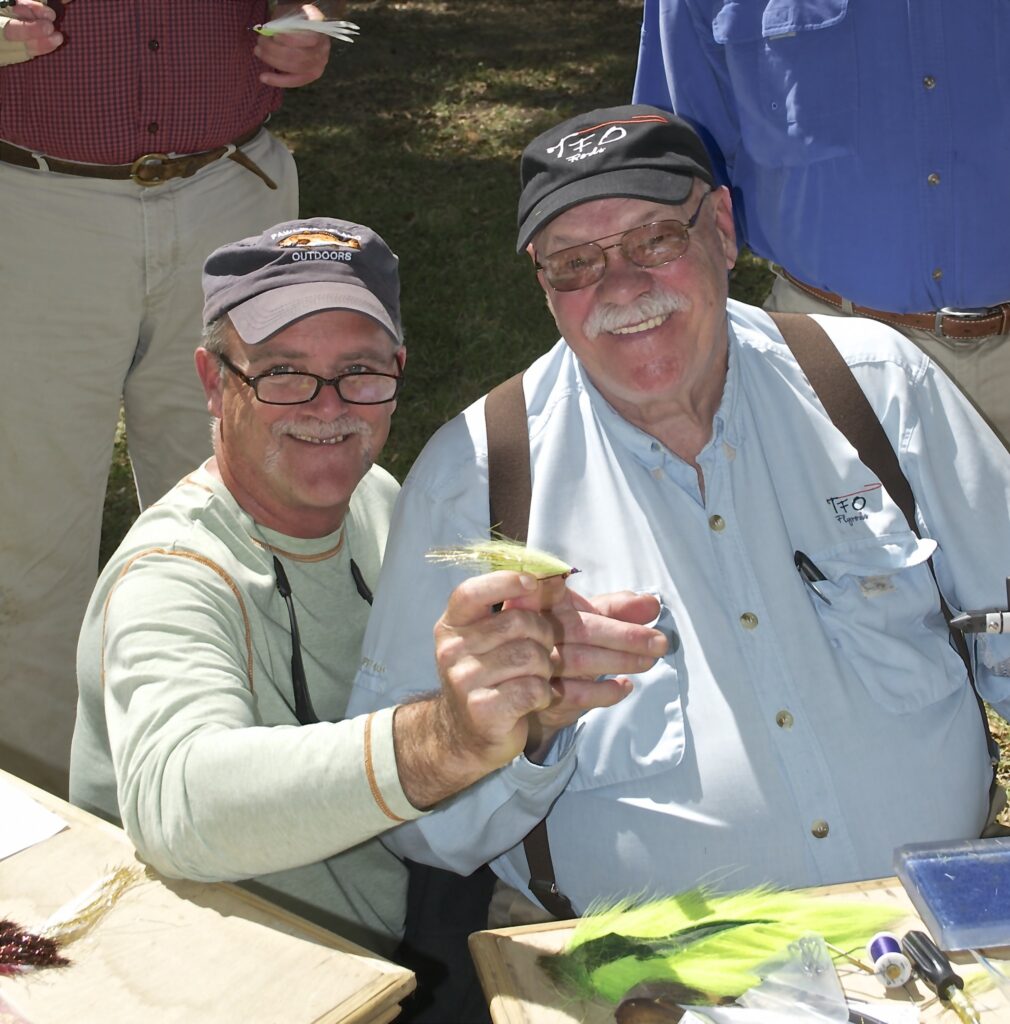 Good Buddy Mark getting a lesson from Bob.