The American Woodcock has many names.
The Prince of Timber, Mud Bat, Timber Doodles, Bog Suckers and Timber Rocket to name a few.When bird hunters think of upland hunting in South Carolina most think of pine plantations and explosive covey rises of the Bobwhite quail. South Carolina has an often misunderstood game bird that's very popular to our Upland hunting friends in the North. A small elegant migratory game bird who's plumage is golden in flight and a magnificent camouflage on the forest floor. The American Woodcock has a long bill that are used for probing in soft soil looking primarily for earthworms. With a diet of insects and worms it's no wonder they are often flushed from soft, swampy, leaf-littered bottoms. These little birds thrive in young forested habitats. Underbrush with high stem densities is what Woodcock need for safety from predators. Woodcock covers can be very tough on a dog and hunter. Thick stands of young timber, saplings, briars and cane so dense you often can't even see a dog on point.
Upland Hunting Dogs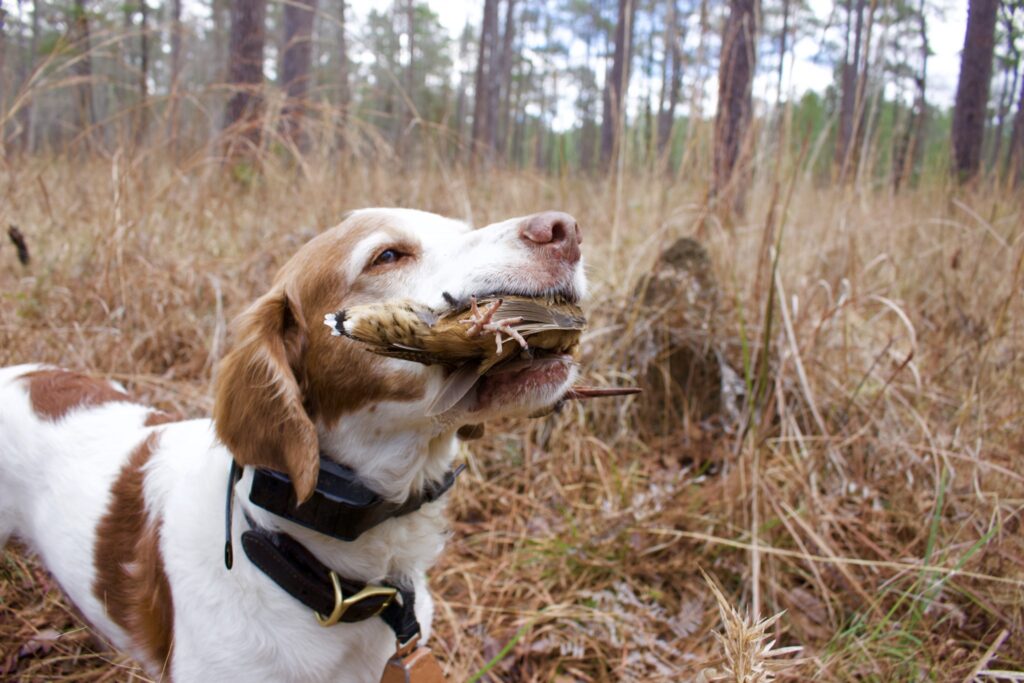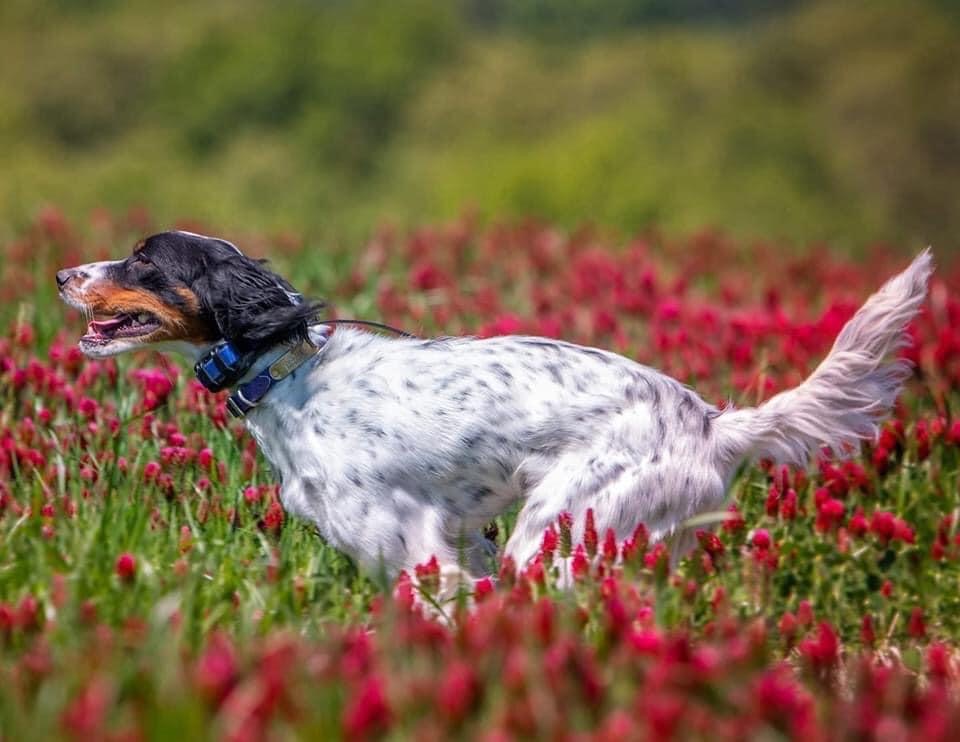 Gun dogs are not needed for upland hunting , but sure do add to the experience. Charles Norris said it best "Without a dog, upland shooting is a poor, drab, lonesome, and generally unsatisfactory business. Much of the joy of shooting is dependent upon the companionship of a favorite dog". I prefer pointing breeds when it comes to upland hunting.
Upland Hunting Dogs
When guiding clients on Upland hunts for Woodcock or Bobwhite Quail, I prefer pointing breeds like my American Brittany and English Setter. A pointing dogs allows the hunter to get into position for a shot while the dog points and holds the game. Both my dogs are staunch around game and very athletic. These dogs hunt hard all season often covering many miles in a day. My male Brittany (Bud) is well seasoned gun dog having hunted most upland game birds from the Dakota Prairies to the Mountains for Ruffed Grouse. Bud is a medium range dog in the Woodcock covers and methodically works covers and objectives. He's a true pleasure to watch run, work and pin birds. My Setter female (Penny ) is still a young dog and learning the ropes. Penny is coming into her second hunting season and she's really showing a lot of promise. Penny has a big motor and can really cover some ground. Her running style is beautiful and she is super classy on point.
Upland Hunting Guns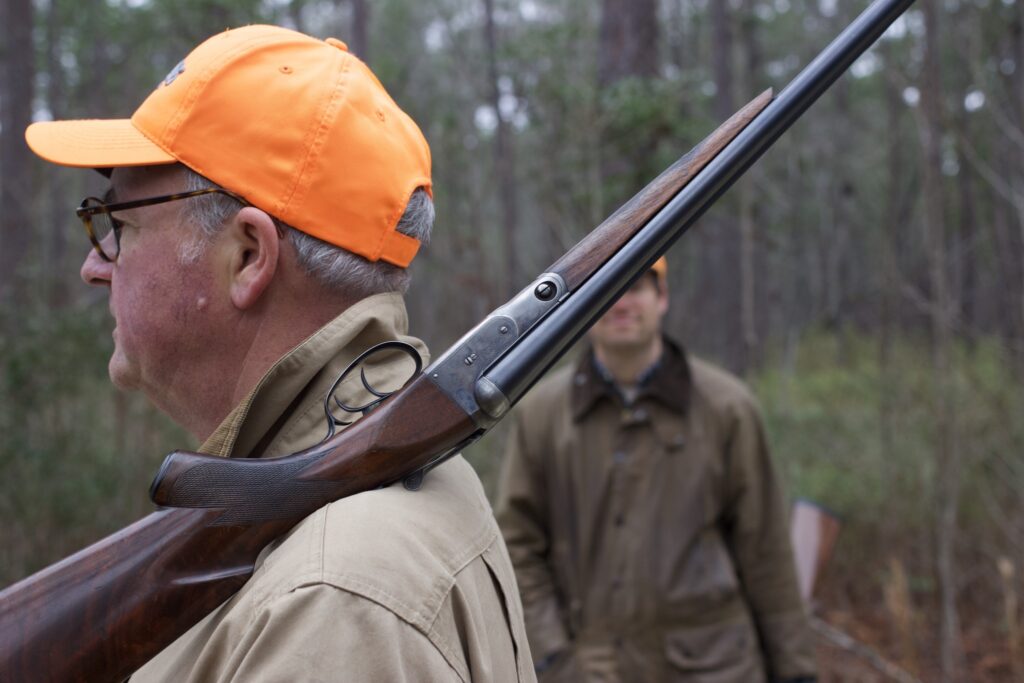 Woodcock covers are no place for your cabinet queen shotgun. Guns can take a good beating navigating through dense forest and briars. Gunning in heavy cover calls for open chokes. Cylinder bore, skeet or improved cylinder out of quick handling 20 gauges. Light game loads in 7.5's or 8's are what I prefer. I really have enjoyed shooting the RST Shot shells on guided hunts, and they do a great job on small birds like Woodcock and Quail. If you have a fixed choke gun with tight choke constrictions you may want to look at RST spreader loads. Spreaders typically help open up one choke constriction.
Woodcock and Explosive Flushes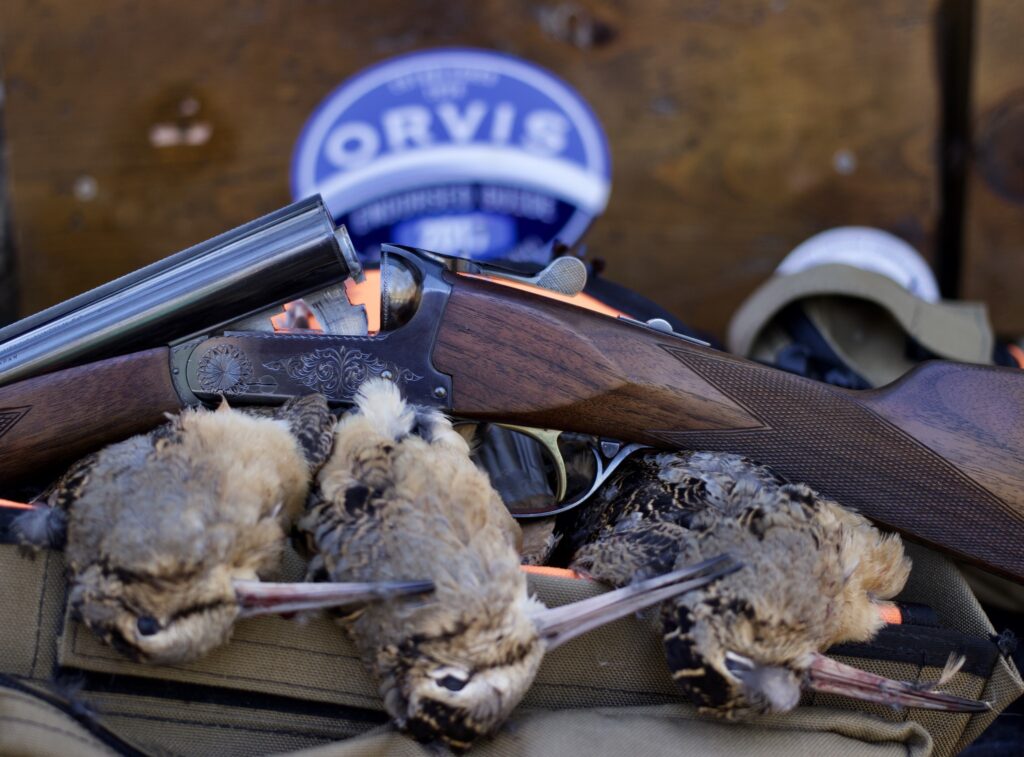 When Woodcock flush theirs no telling what they may do. I've seen them take off vertically and then sail into the next county while others flush only to sit back down 30 yards ahead of a dog. These birds flush hard and fast and usually take the path that offers little to no shot. I often tell my clients I want to hear both barrels fired! One to clear the brush and the other to hit the bird!
If you have never had the pleasure of hunting behind a well trained gun dog and would like to join us on a guided South Carolina Quail or woodcock hunt, give us a call.