Fishing Reports
Fall is here and all things outdoors are in full swing. Whether you enjoy hunting, fishing, or shrimping, fall offers it all. The bait is thick, shrimp are full grown and that nip in the air puts the fish in feed mode. Above all fall brings cooler water temperatures triggering game fish like REDFISH and SPECKLED SEA TROUT to gorge themselves. I have been guiding clients from Pawleys Island South to McCellanville SC and will try to keep the South Carolina Fishing Reports coming out monthly.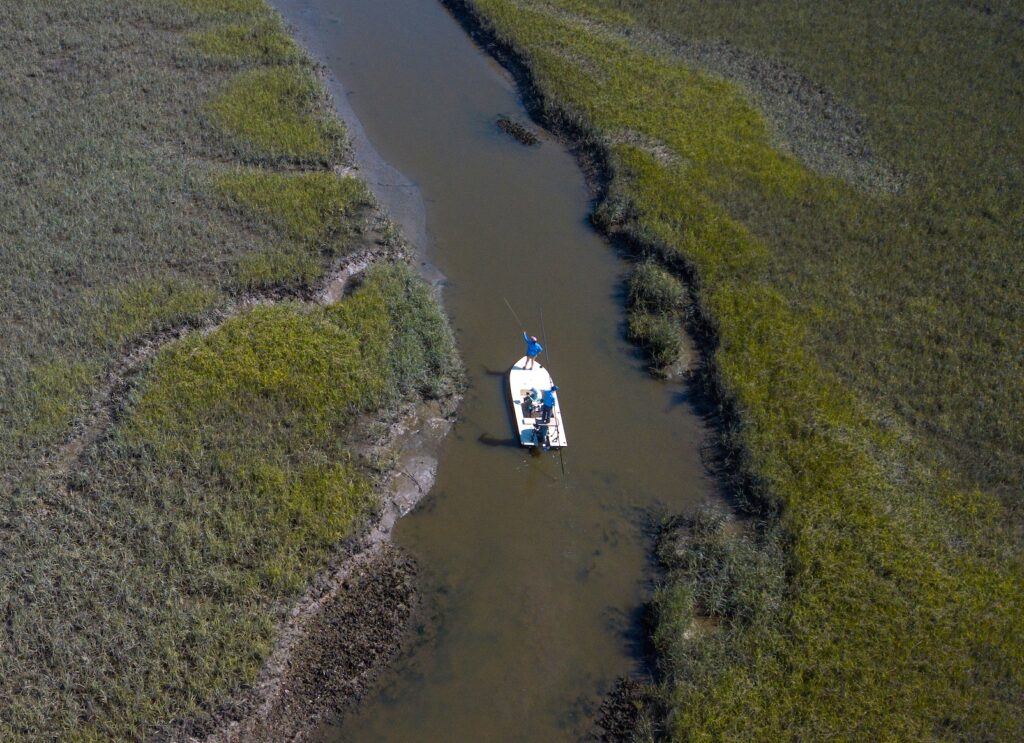 South Carolina Fishing Reports- Sea Trout / Red Drum
Big fall run trout have been ravenous striking anything in their path. In fact large trout are suckers for surface plugs and suspending lures. In general sunrise and sunset are the best times to target trophy trout. Big Bull Drum have moved into the inlets bays and tidal zones to feed. These large breeding stock of fish can caught with live and cut baits in deep water channels and passes. My preferred method of catching these giants is casting 1-2 oz jig tipped with Hogy Lures or a Zman Mag Swimz and drifting them trough strike zones. This fall, with the tragic flood event, fishing has been dynamic. The inlets, sand bars and beaches have changed dramatically. We have been studying the tides and looking for clean water with high salinity. Local rivers are very high and continue to drain fresh water into our bays. With that said, we have had some beautiful weather and great days on the water fishing around Georgetown's Winyah Bay, Santee Delta and the North Inlet Reserve. Seeing schooling Bull Drum, and trout in great numbers.
If you're targeting big Bull Drum please another key point is to handle them with care. These big Red Drum are the future of our fishery. Ultimately, whatever you find yourself doing this fall I hope you're enjoying all that South Carolina has to offer! For more South Carolina Fishing Reports check the Captain's Blog.
Till next tide