Flood Tide Fishing For Tailing Redfish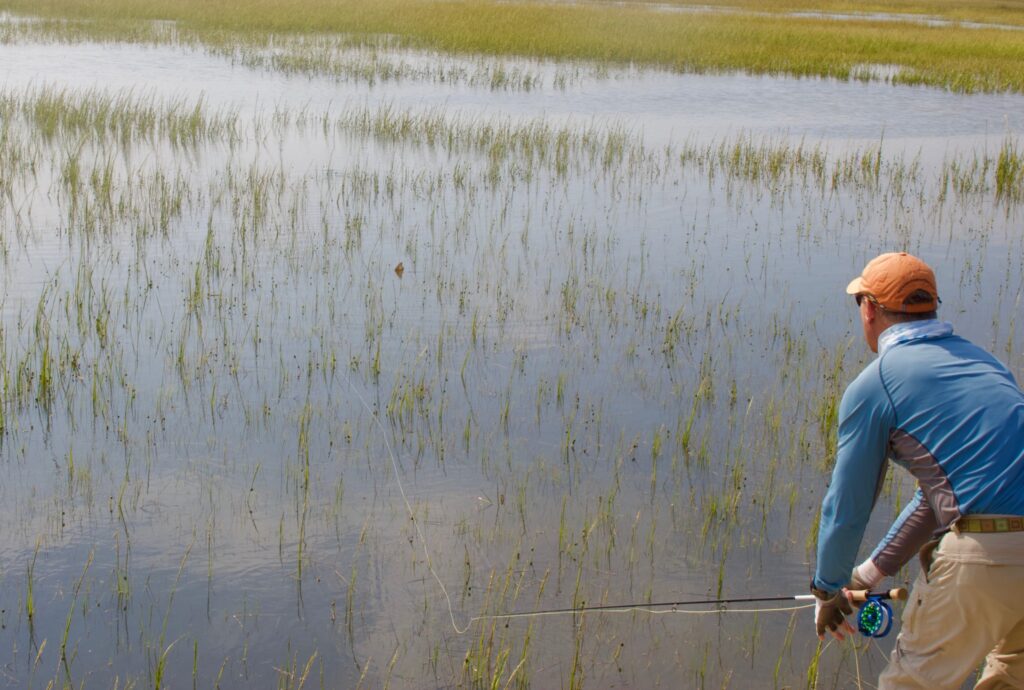 Pawleys Island South Carolina is a year round fishery but the big tides we see in the spring , summer and fall months are something you don't want to miss. Flood tide fishing begins as early as March if we have warm water temperatures. Spring brings warmer water, longer days, and big tides that flood the grass with happy Redfish. These large spring tides bring groups of tailing REDFISH looking to gorge themselves in the shallow flats. Feeding mostly on fiddler crabs or anything else they may stir up as the root around in the shallow spartina. Sight fishing for tailing Redfish is really a special event because there are only so many fishable days each month. Optimal tides for my favorite flats must be a minim of 5.5 feet in height to flood most flats with wind direction and current having a major effect. A 5.7 – 5.9 is about perfect for the Pawleys Island area. With a short season and small windows we try and take full advantage of every fish able tide. For me, there's something special about standing on a poling platform and gliding quietly across a flat hunting Redfish.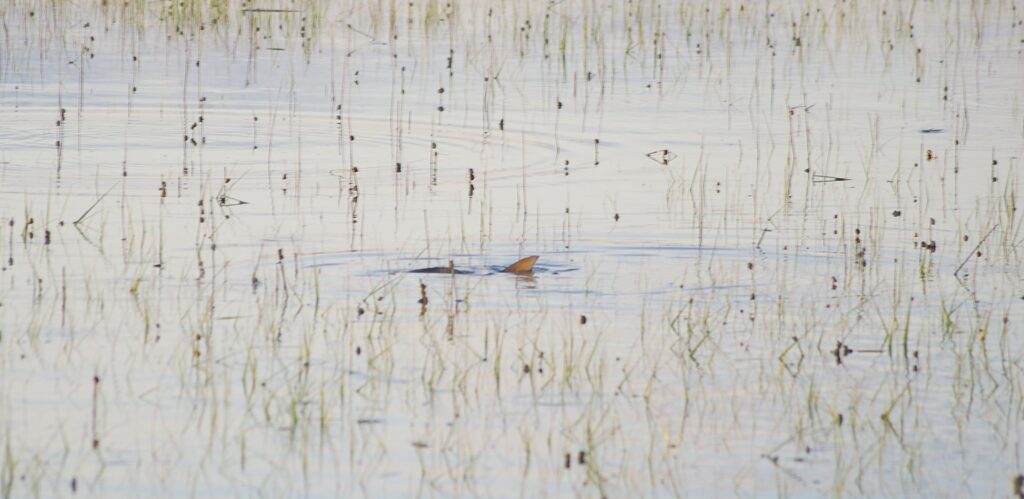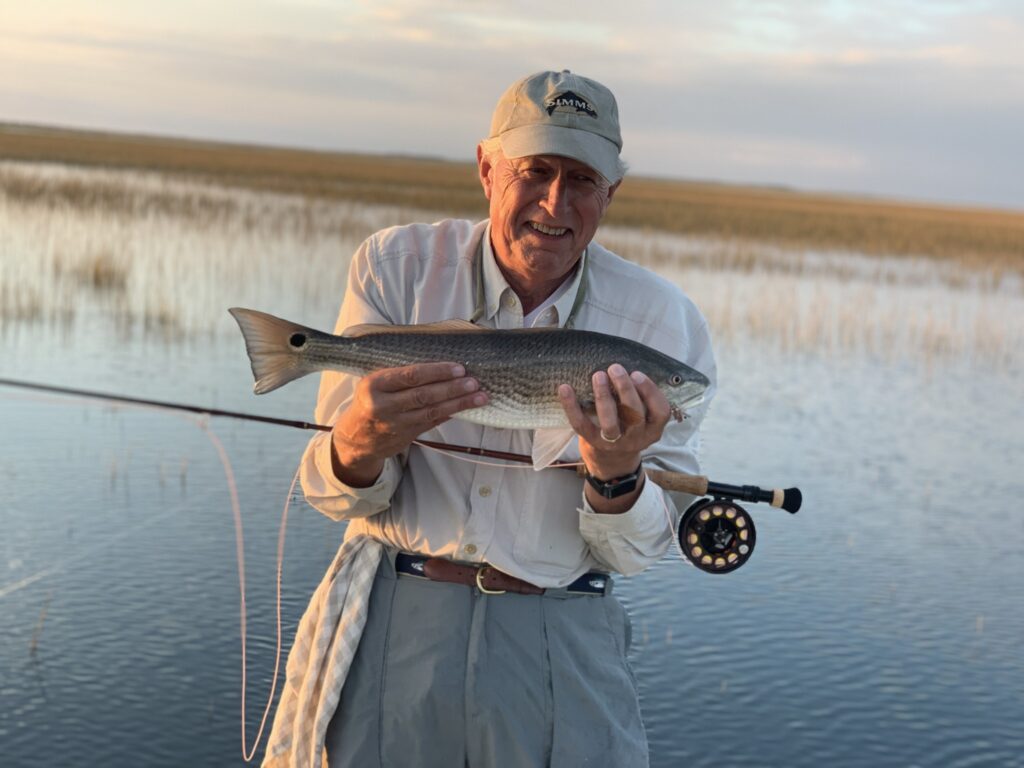 Fly Fishing For Tailing Redfish
My favorite way to pursue these is fish is with fly fishing gear. When fly fishing we typically use 8 weight fly rods. Weight forward lines and 20 pound test leaders anywhere from 9 to 12′ long. Flies Used are CRAB and shrimp imitations tied with small bead chain eyes and weed guards. A light weight fly is important helping it to land soft and sink slow. Weed guards are a must when fishing tailing tides as some flats have thicker spartina than others and more often than not, Redfish are in the thick stuff. A good double haul is important when dealing with wind on the coast. The double haul increases line speed and helps punch the fly into the wind.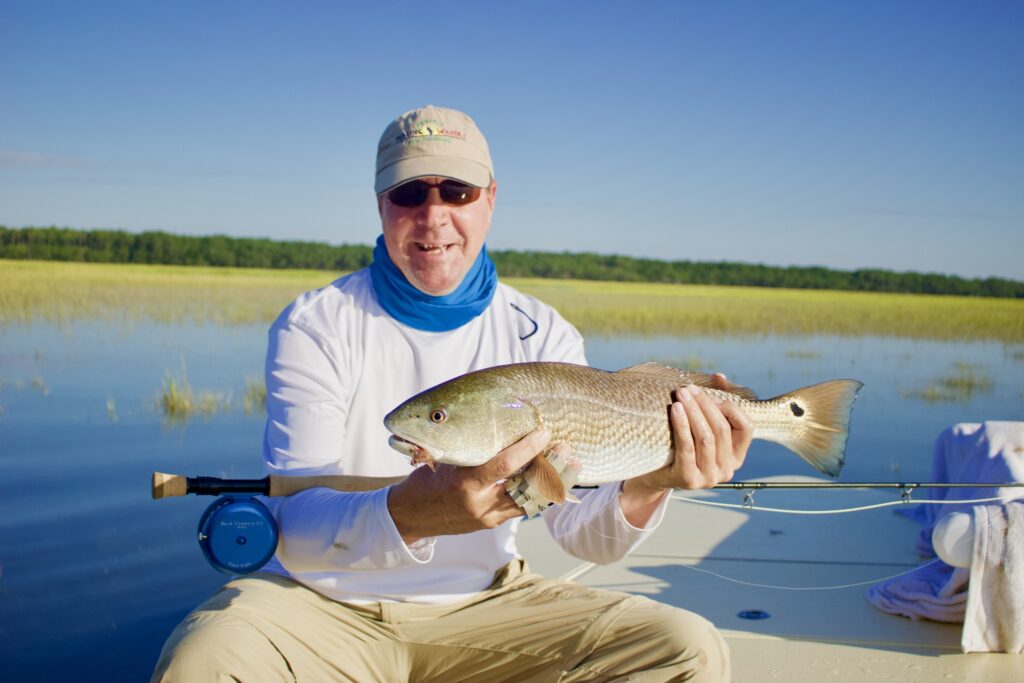 Presenting the Fly to Tailing Fish
Often times Redfish are in just inches of water with there backs and tails out as they swim along. When Redfish are tailing they're rooting in the mud eating crabs. Once a tailing Redfish is located I make my approach by foot or skiff with attention to stealth. Positioning and casting angle can make all difference in whether the fish sees and eats your offering or not. Reading the fish and the speed he's moving and how hard he is tailing will give you some indications on where to land your fly. Rarely Redfish are tolerant of casts right on top of them and other times they will surprise you and pounce the fly when it hits the water. Generally the first cast I give the fish some room to feel him out. Casting a few feet in front letting him swim into the fly verses risking it and blowing the shot.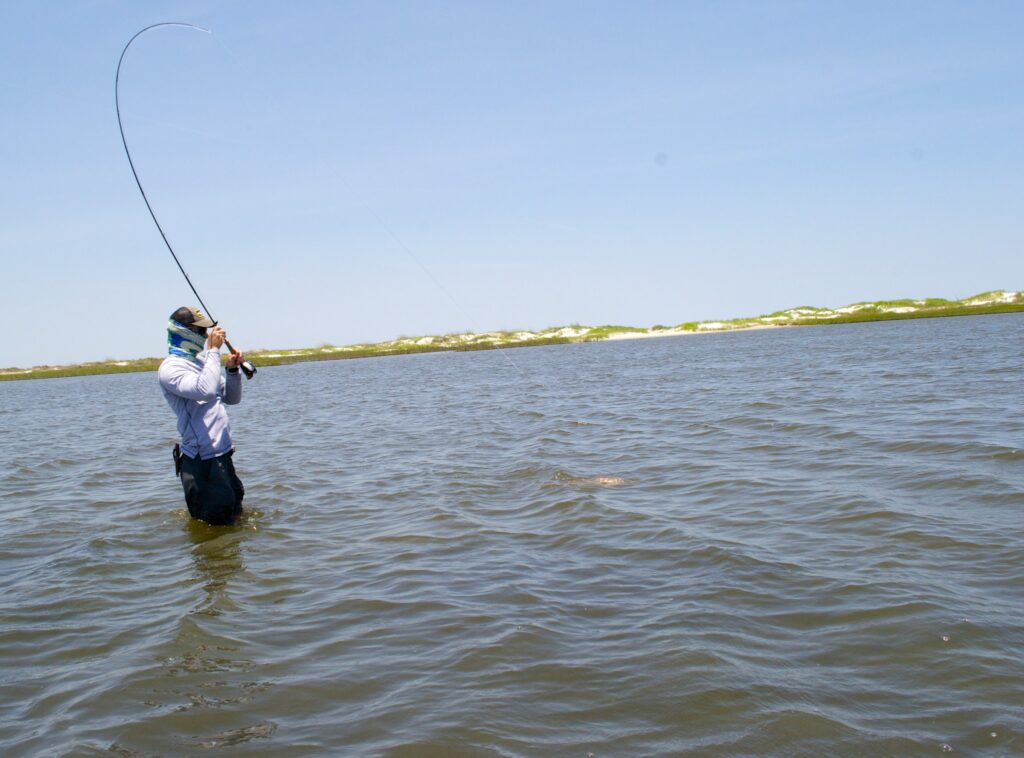 Catching tailing Reds in the grass can be spectacular! Big fish usually explode on the fly, especially if your using surface flies like the Gurgler. When that fish explodes and the angler comes tight it's one of the coolest things to see in fly fishing! Much like watching a large trout take a small dry fly off the surface. Whether on a technical poling skiff or wading it's an amazing experience to Hunting and catching these fish. Not to mention the solitude, wildlife and stunning sunsets. Give us a call to learn more about tailing Redfish and available charters dates.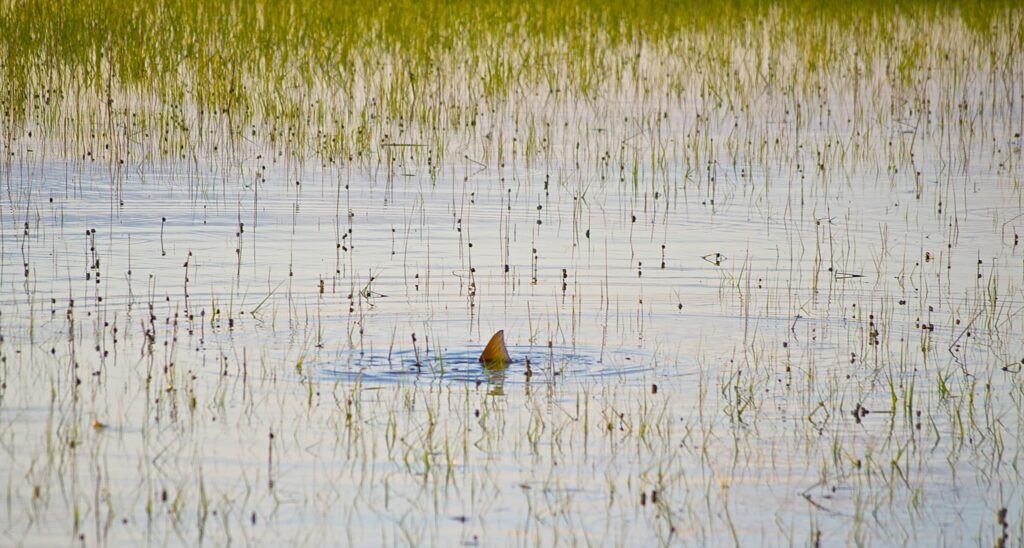 Till next tide.