We use many disciplines when fly fishing the Missouri River and they all can be productive. These are mostly dictated by season, time of day, weather and angler ability. The three most common methods are nymphing, dry fly fishing and streamer fishing.
Nymphing the Missouri
Most folks that fly fish the Missouri are nymphing. It's effective and a great way for new anglers to learn and enjoy the art of fly fishing. A very common nymphing set up is with two flies. A larger fly up top and a smaller fly tied off the hook shank approximately 18 – 24 inches apart. Adjusting the indicator and weight based off the depth of water being targeted. Most nymphing applications are in 4- 6′ of water where most trout are feel safe comfortable.
Short Leashing Nymphing
Another method we often use on the Missouri is a short leash nymph rig. Attaching two flies with 4 or 5x tippet, a soft landing indicator ( I like a Palsa pinch on style ). Placing the strike indicator about 18 – 36 inches above the top fly. This method is used for targeting the shallow flats we have here on the Mo. Larger fish will often hang is the skinny water to feed. Hunting the shallows is a great afternoon tactic once the bugs start moving.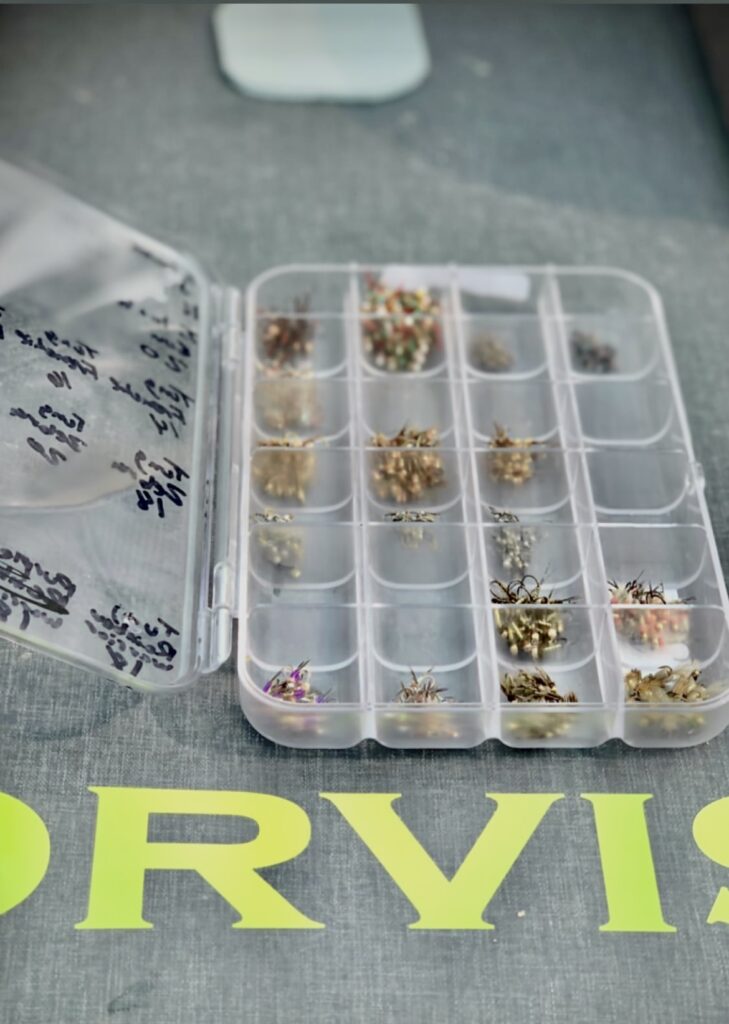 Dry Fly fishing the Missouri
The purest form of fly fishing and my personal favorite methods for fly fishing the Missouri. The most common method of fishing dry flies is anchoring the drift boat above the rising fish. Stealth is paramount! Staying low or even better, staying seated and making a casting at the fish. Using a reach cast and stack mending line out. This method shows the fish the fly first. While you can catch fish on the Mo with an upstream presentation, ambushing them from above is the most productive. Another dry fishing method is casting a large attractor dry flys. Targeting the broken water and fishy objectives. More about Dry Fly fishing the Mo
Streamer fishing
An excellent tactic in the spring and fall seasons. Streamer fishing the Missouri can be epic! Especially on the Land of Giants sections. Watching large Rainbows and Browns track and chase down a big streamer can definitely get the blood pumping . We are typically using rods in the 6- 7 weight range with intermediate or full sinking lines. Flies range from small wooly buggers to larger articulated flies.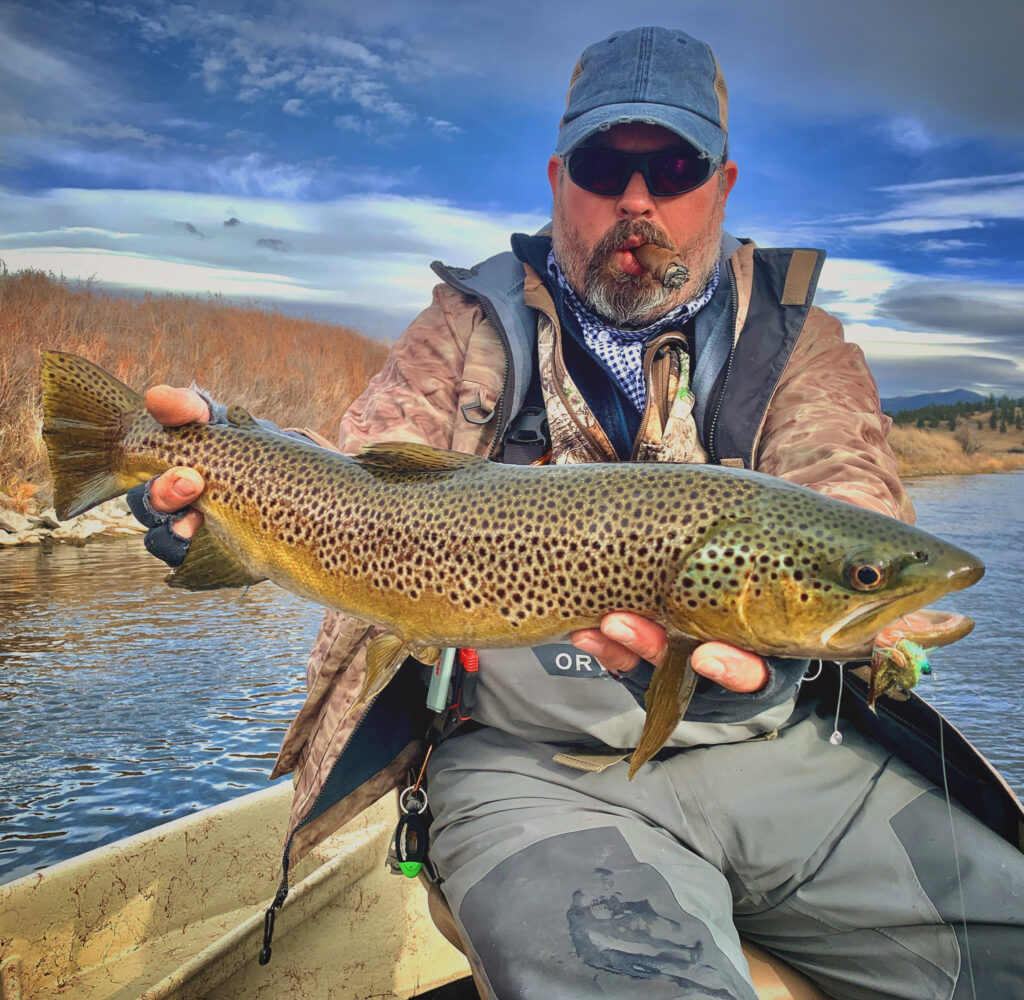 In conclusion, fly fishing the Missouri River is an unforgettable experience, and hiring a guide can help make your trip even more enjoyable and productive. If you have any questions about tactics or methods for fishing the Missouri, free to reach out.